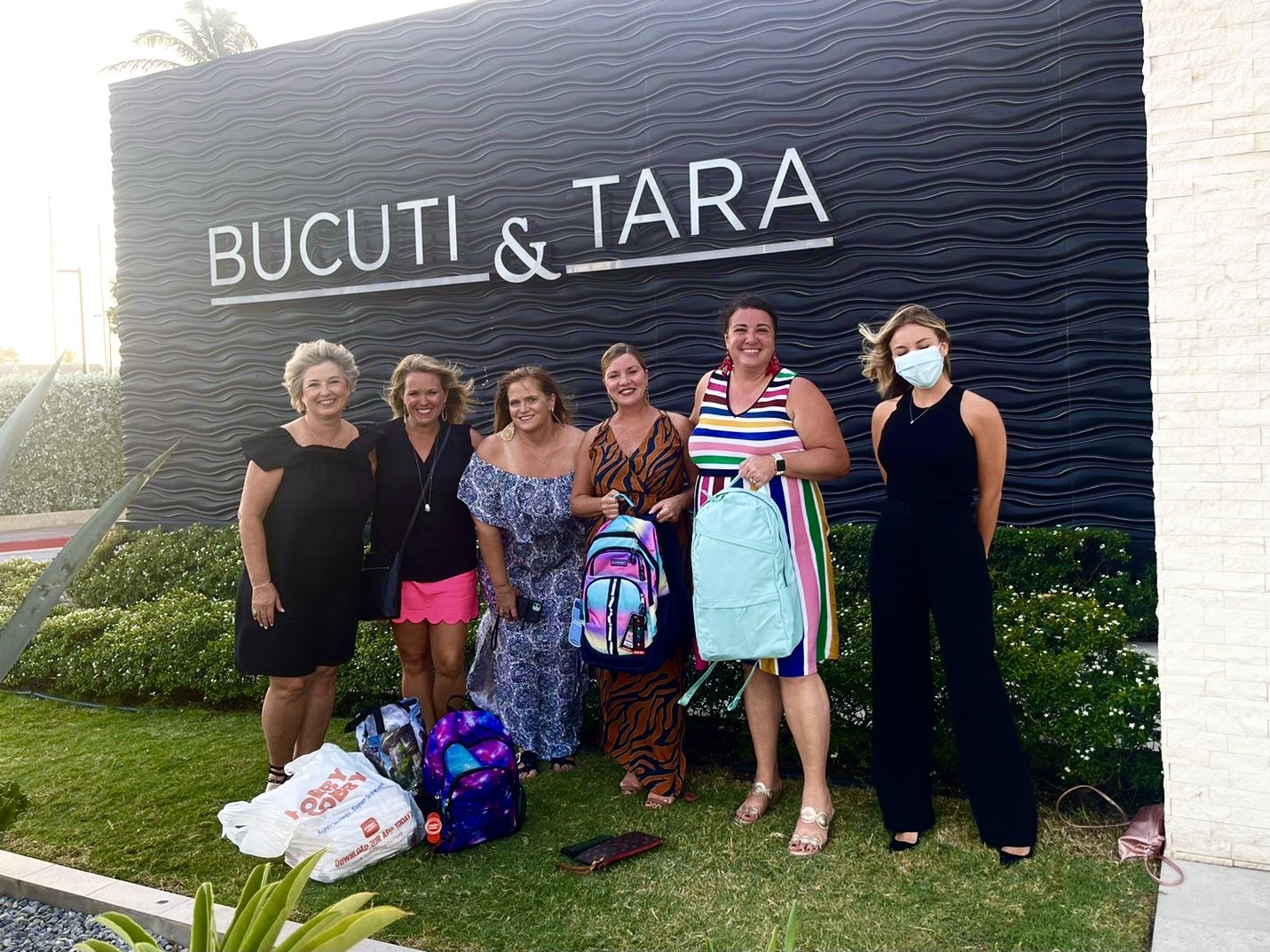 One of the wonderful things the Aruba Tourism Authority does is to organize educational visits for high-producing travel agents who have become Aruba Certified Travel Agents or, ACE Agents. This helps them to become true Aruba experts.
Yesterday evening, five travel agents from the Southeastern region of the USA were escorted by Aruba's new regional sales manager Ms. Donna Smith to our resort to learn about our facility and to enjoy dinner at Elements Restaurant. Upon arrival, we were delighted to receive five backpacks, each filled with supplies and gifts for the Pack for a Purpose program, benefiting children's home Imeldahof.
We are proud to partner with the international Pack for a Purpose organization whose mission is to positively impact communities around the world by assisting travelers who want to make meaningful contributions to the destinations they visit.
The Pack for a Purpose organization started with a former teacher and her visit to Africa. Rebecca Rothney saw the need for support of local school children in schools and returned on her next visit with a suitcase filled with supplies. Since 2010, the organization has taken over 141,103 kilos of supplies to children in need in over 60 countries.
Our membership with Pack for a Purpose started in August of 2015 and our guests contribute an average of 423 kilos of supplies and gifts annually. Today our hearts are full of gratitude for the generosity of these visiting agents and for their contribution to the Pack for a Purpose program.
At Bucuti & Tara Beach Resort, we are merely facilitators of this great initiative and or guests and in this case, our visiting agents deserve all the credit with their funding of all the supplies and gifts for the children of Imeldahof.