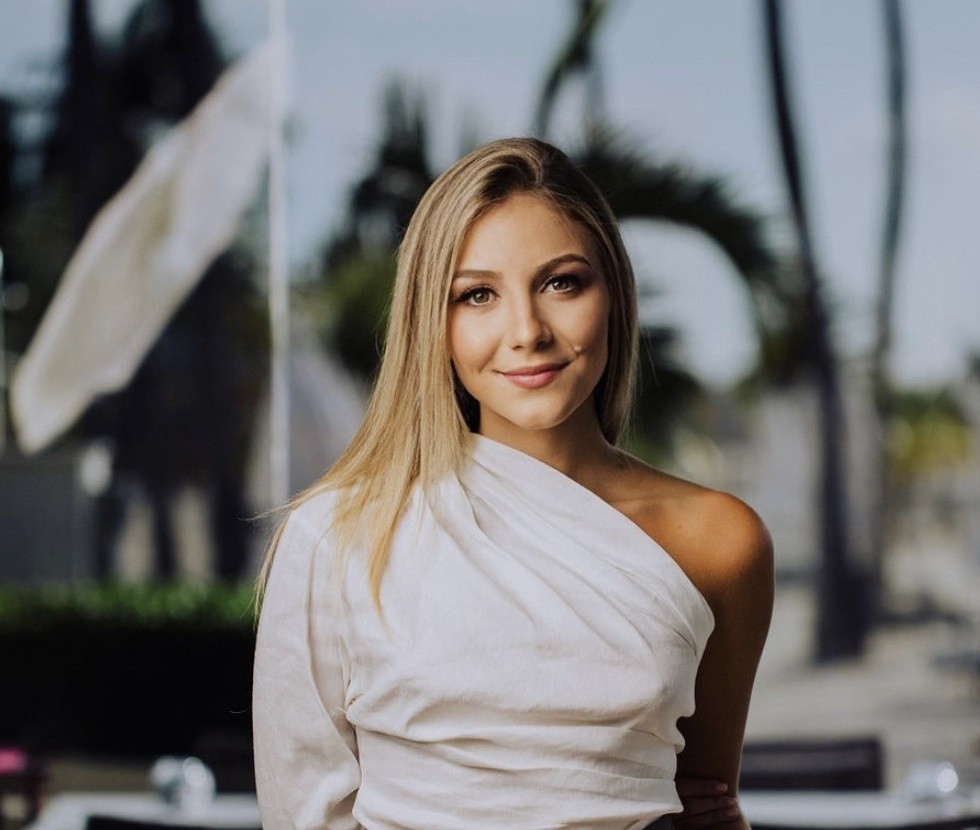 Today we celebrate our newest department head in honor of International Women's Week.
While new to her role, as granddaughter to owner & CEO Ewald Biemans, Crescenzia is not new to the Bucuti & Tara team.
While completing her studies at the University of Amsterdam last year, Crescenzia started with the team part-time in a sales and marketing role for the Benelux markets. Then, COVID struck. Deciding it was safest to move back to Aruba, she completed her degrees remotely while making the momentous decision to remain in Aruba and start her career alongside her grandfather. "I am proudly working at Bucuti & Tara Resort and Tara Eco Supplies pursuing a career that I truly love and am passionate about" shares Crescenzia.
Energetic and highly productive, Crescenzia manages an all-female office team at Tara Eco Supplies, and results have been evident throughout the island where her sustainable hospitality industry products are now distributed far and wide. Well connected and influential, Crescenzia incorporates a fresh, contemporary style into her additional role as local Public Relations manager for the resort. Beyond her successful re-introduction of Elements Restaurant both locally and internationally, this week she launched a new campaign to promote their new special, celebrating Aruban history and culture with the Authentic Aruban & Caribbean Buffet which is already enjoying a tremendous response both from the local public as well as resort guests.
What is utterly remarkable about Crescenzia is her rapid rise and amazing success in the hospitality industry, having pivoted from a celebrated education where she graduated Summa Cum Laude with a Bachelor of Laws (LLB), Bachelor in Politics, Psychology, Law & Economics (PPLE), Minor in Artificial Intelligence in addition to her Master in Trade and Investment Law (LLM).
Crescenzia, as one would imagine, also contributes as in-house legal counsel. We cannot wait to see what she does next!