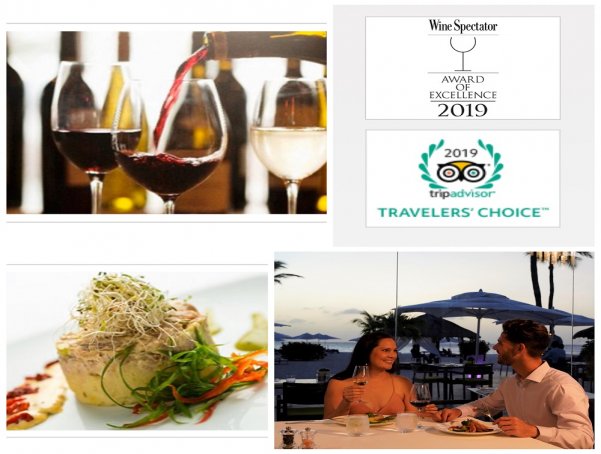 And, that is not all…Orbitz included Elements in one of the great 12 hotels for vegans, and dozens of culinary connoisseurs have lauded Elements in their blogs and publications including A Taste for Travel who included Elements one of the 10 most romantic restaurants for Date Night.
Marc Giesbers, who is Elements restaurant Chef and Director of Food and Beverage has worked tirelessly to create a menu for all tastes and diets, whether you are gluten free, carb free or meat free.
Marc also has a passion for fine wine, which ultimately led to our Wine Spectator Award of Excellence. About our wine selection in Marc's own words:
"Our Elements wine list is an elegant worldwide selection of old and new wineries. Bi-annually, the entire team is trained and updated by a professional wine expert to know the wines and which pairings are best for our menu. A tasting is incorporated into the experience so all can speak from a personal perspective.
Over one-hundred selections are carefully chosen to appeal to the tastes of our global guests. Each wine has a story and our associates are motivated to know at least three interesting facts about every wine we list. An example would be Wente Vineyards and their Charles Wetmore Cabernet Sauvignon. This is a family owned winery and the oldest in California, grapes are estate grown and Eric Wente, fourth generation vintner, produces a charity golf tournament in Aruba and raises substantial funds for a non-profit island foundation
A consideration in our selection is the sustainability factor in winemaking and most wineries now are sustainable operations. We also offer vegan varieties.
The most popular types of wines ordered by guests are the refreshing chardonnay, followed by Cabernet Sauvignon and Pinot Grigio."