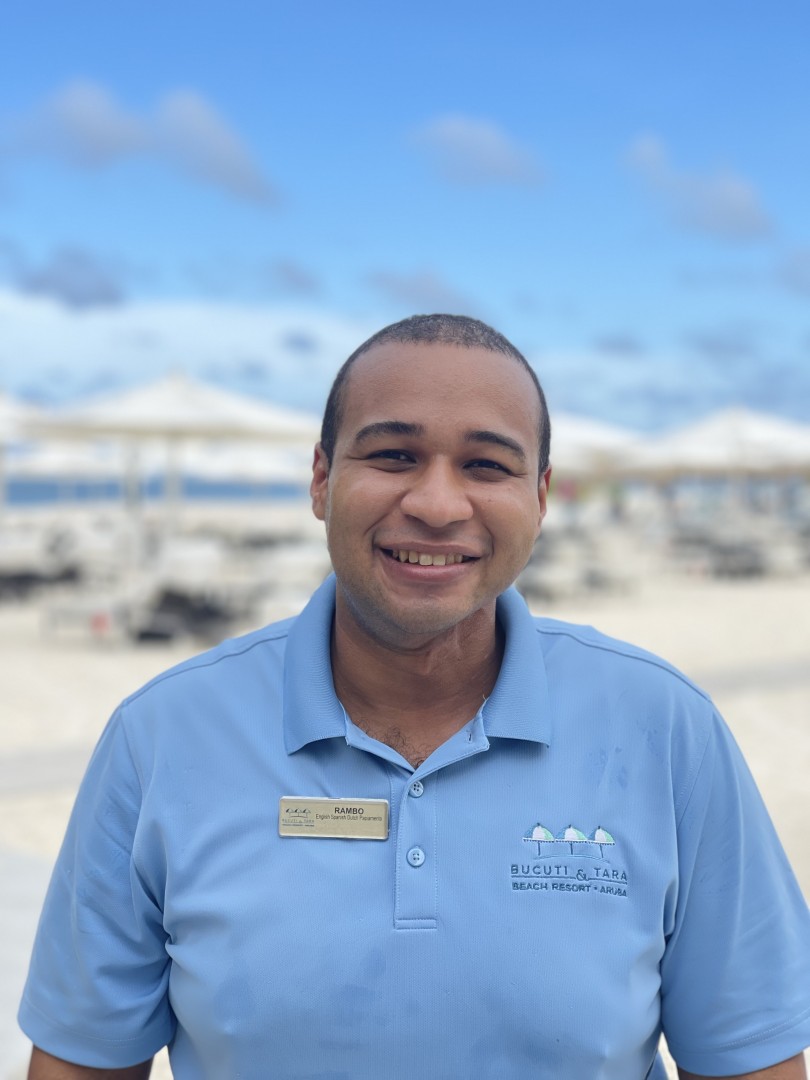 We proudly present our third of four resort nominees for the Aruba Hotel & Tourism Association's Excellence Award to be presented this week.
Ramfis Paniagua, affectionately known as "Rambo" by guests and co-workers alike, has proven to be the brightest ray of morning sunshine at Elements each morning at breakfast.
Beyond his warm smile is a dedicated, hardworking, multitasking member of our server team who never hesitates to take any new or outstanding task needing attention. Rambo cares for the health and quality of our fresh, organic herb garden and decorative gardens in the restaurant, he has embraced the substantive responsibility of the storeroom delivery for breakfast and returns to work for the dinner shift to take the lead with our Authentic Aruban and Caribbean dinner experience while we experienced a shortage in our team.
Rambo always finds creative ways to deliver outstanding service for guests, once participating with the kitchen in creating a specific dish requested off our menu, a la minute. Chosen as a trainer for new staff, Rambo leads with his example and philosophy that as a team we can pull together to create something magical for our guests when they experience our restaurant by doing all needed to make this happen, even when outside of our official roles.
Literally a lifesaver, Rambo's calm and present demeanor facilitated his rescue of a choking guest by executing his Heimlich maneuver training earlier this year.
Rambo's ability to embrace the broader mission to provide an exceptional experience for our guests and to provide leadership and motivation to make it happen earned his nomination by Food & Beverage leadership as AHATA's award for excellence nominee.