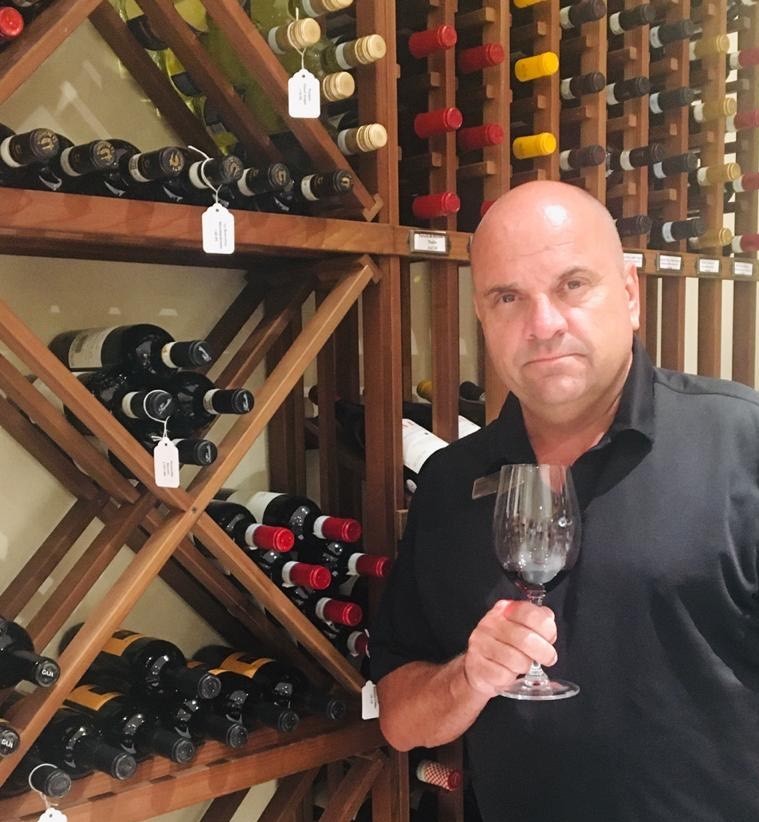 The return to travel sits just right on the palate at Bucuti & Tara Beach Resort as judged by Wine Spectator, the world's leading authority on wine. The Eagle Beach resort just received Wine Spectator's 2021 Restaurant Award of Excellence.
Guests' (almost) post-pandemic wine trends revealed
"On any given day, our guests to Elements Restaurant at Bucuti & Tara Beach Resort hail from 25 countries worldwide, and while tastes may vary, we have witnessed our wine-loving guests in general stay with trusted brands through 2020 and are now seeing premiumization, a move to higher-priced wine, growing in 2021 as they celebrate the return to somewhat normalcy," shares Executive Chef and Director of Food & Beverage Marc Giesbers. "It is a great honor to please their requests and find that our wine list selections are recognized once again with a Wine Spectator Award of Excellence."
Additionally, guests' interest in sustainably produced wines is growing, an ideal fit at the Caribbean's only carbon-neutral hotel. Regenerative production is factoring into the decision-making set particularly for the younger generation visiting the adults-only resort.
Complementing sustainability is guests' equally thriving interest in plant-based dining options. Elements restaurant offers full menus for vegan and vegetarian, gluten-free, world cuisine and its newest dining experience, the Authentic Aruban & Caribbean Menu. From its popular vegan menu, Chef Marc recommends pairing the colorful Layered Roots of Andes with the smooth midday to midnight delight of Whispering Angel Rosé by Caves d'Esclans of Côtes de Provence, France, a darling of the Rosé Renaissance. He recommends complementing their Healthy Italian Vegan Patties and Marinara Sauce-dressed Pasta with the dry, crisp Wente Vineyards Riverbank Riesling, Arroyo Seco of coastal Monterey, California.
Wine paired with romance, tranquility, and nature
Guests enjoy sips while dining in the beachfront Elements restaurant inside the floor-to-ceiling glass setting, outside along its newly refurbished deck. At the adults-only enclave, couples can also opt for selections from the award-winning wine list while cozied up together on a beach daybed tended to via Beach Butler service while watching Aruba's prismatic sunsets. For lucky nature lovers, some are even able to toast Mother Nature as they witness Leatherback sea turtle hatchlings emerge from nests along Bucuti & Tara's location on Eagle Beach, thanks to the new Sea Turtle Countdown Calendar.
Bucuti & Tara's Elements restaurant has been on the coveted Wine Spectator Restaurant Awards list since 2019. Meticulously crafted wine lists from just a bit more than 2,900 restaurants spanning 72 countries and territories made this year's award-winning collection. All award winners will also be featured in the August 31 print issue of Wine Spectator, which hits newsstands on Tuesday, July 13, 2021. Additionally, Bucuti & Tara along with all the winners are part of Wine Spectator's Restaurant Awards app for iPhone