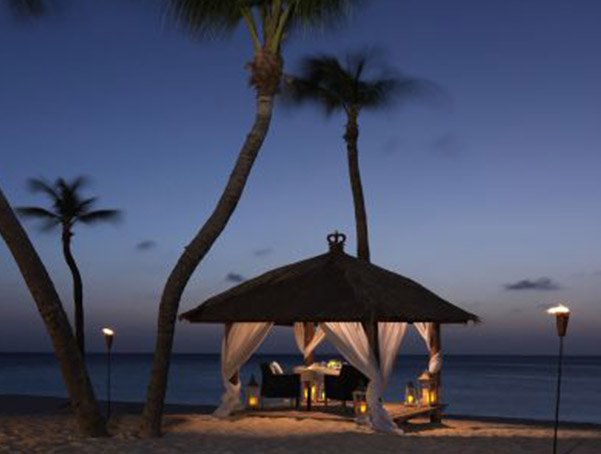 The turquoise water and white sands of Aruba are calling your name. Only one question remains - where will you stay?
Chances are, many of you will hop online to read opinions of past guests before making your decision. Whether it's TripAdvisor, which currently draws 5 million visitors a day; a guidebook forum or a travel-focused message board, more travelers than ever are turning to review-based websites for recommendations on their vacation plans. In fact, a recent study in the U.K determined that more than a third of the country's travelers engage in social media research before booking a vacation (Source: 2010 World Travel Market Industry Report).
Online reviewers comment on everything, from the check-in experience to their favorite bartender to the poolside scene and the thread count of the sheets to the water temperature. You will likely learn answers to questions you never even thought to ask. But one question remains - how will you determine which reviews are coming from travelers with the same standards and expectations as you?
I learned the importance of managing expectations when I first came to Aruba years ago to launch what would become one of the island's top restaurants. The restaurant was known as "the" place to go, and it consistently received glowing reviews and culinary awards. One day, I saw a customer who looked less than satisfied. When I asked what was wrong, he said that, because of all of the amazing reviews, he anticipated having an experience unlike any in his life. While he thought the restaurant was good, his expectations were so high that reality had no chance of measuring up.
The same rings true here at Bucuti. We're fortunate to have been rated # 1 TripAdvisor Hotel on Palm Beach/Eagle Beach and recognized as TripAdvisor's top hotels for romance time and time again, and it means a lot to us that we are "perfection" in the eyes of many guests. However, if you set your expectations too high or if we don't offer what you're looking for, you will never have a satisfactory experience. It's important to do the research beyond the ratings to make sure we are offering what's most important to you before you book.
For example, our serene, adults-only atmosphere is what attracts the majority of our guests. Regardless of how many excellent reviews are out there, couples seeking a lively party scene will not be happy at Bucuti.
The little things can make a big difference. We've had guests check out early because our plush pillow top mattresses were not firm enough. Because of our unique location, we offer only outdoor dining, and some people prefer air conditioning. Our American guests are not always crazy about our open-air fitness center, and our European guests would sometimes prefer to sleep with the windows and doors open but can't because of our environmental practices.
We are rated as a four star resort and will not pretend to be anything else. We are not an "opulent five star resort" with marble floors and chandeliers. We aim at casual elegance and exceeding your expectations instead. We add special touches like a laptop for your personal use, free wifi, a champagne welcome, a sustainable environment, and personalized service.
It's all about knowing what to expect and what you wish for.
If you're considering Bucuti for the first time, I encourage you to read as many reviews as you can get your eyes on. Pay attention to where the reviewers are from and take note of the comments made by those from your country and/or region. If you read reviews that seem overly positive or negative, take them with a grain of salt. Finally, research our website, join the conversation on our Facebook and Twitter pages or consult one of our reservation agents or me, before you make your final decision.
Ewald Biemans
Owner/Managing Director
biemans@bucuti.com