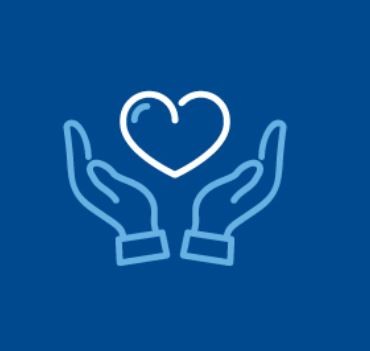 Latest Updates:
Easy PCR Covid testing at the resort with same-day results for all of our guests to cover the re-entry requirements. Pre-register and reserve now: https://covidaruba.com/
The Center for Disease Control in the United States has imposed a testing requirement for all those entering the United States from out of the country. The test must be taken within 72 hours prior to reentering the country. Other countries too have re-entry requirements and we are prepared to help.
Bucuti & Tara has set up a testing facility in our wellness office (located across from our Fitness Center in the courtyard) open from 8 - 10am Monday through Friday and guests can have a test taken and have results delivered to their email within 24 hours. The Doctor and Lab performing the tests are certified by the Aruban Health Department and PCR tests accepted by US authorities upon their re-entry. The cost will be $100 per person and is paid directly to the doctor during the visit by credit card. Antigen tests are now available and valid for most returning flights, the cost is $50 per person. Check with our concierge team upon arrival (or in advance of your stay is ok too) to schedule your date and time to visit our wellness center for the test. For Saturday or Sunday tests, please contact us in advance of your arrival: concierge@bucuti.com to get an appointment confirmed. Saturday and Sunday tests may be necessary for guests departing on a Monday morning. An option to test of $75 per person is available at the hospital which is 1/2 mile away and we will be happy to direct all guests about that option to go there for the test as well. Note that appointments at the hospital are mandatory for testing however, long lines are reported there at times, despite having an appointment.
Note: We do not receive any compensation for tests taken at our resort and arranged the facility in our wellness office for the convenience of our guests.
Resort updates:
Management and associates of Bucuti & Tara undergo daily screening and temperature checks to maintain a COVID- free environment. No members of the Bucuti & Tara Team are positive for COVID. We continue to believe that our comprehensive COVID protocol, which was tested with ICU doctors and nurses for three months prior to borders reopening continues to provide all of our guests with a safe and comfortable vacation. More information about our protocol can be found below.
We stand by to advise on any changes in opening hours or operations of outside restaurants or activities and we recommend that you reconfirm arrangements prior to your reserved date and time. Our entire Aruban community is dedicated to your health and happiness while visiting our destination and we believe that our government and health officials are bringing the current outbreak under control with new regulations and a public information campaign.
For our resort CoronaVirus Protocols, click HERE.
For Government protocols on the Aruba.com website.

Entry Requirements Prior to Boarding
Online ED (Embarkation - Disembarkation card) is mandatory. This is the link to the card: https://edcardaruba.aw/ It is important to use CHROME browser (even when using a MAC) AND be sure your attachment is less than 3 MB in order for the upload to be successful.

Online ED card includes:

Self Health Declaration questions
Mandatory insurance required by the Aruban government to cover overall costs of quarantine/isolation accommodation and medical care when required. The cost has recently decreased, for up to date information, click HERE

Register with the Aruba Health App where you will receive your results in advance of your arrival and have the QR code ready and available at the Health Check in the airport. https://www.aruba.com/us/aruba-health-app
Covid test options:

Accepted test results:
Test Option 1: (Recommended) Upload negative COVID19 PCR test results taken within 72 hours of travel onto the ED website. https://edcardaruba.aw/
Test Option 2 (check here for eligibility) : Submit on-line payment via ED card link of $75 per person to the Aruban Government for rapid testing upon arrival on Aruba. (Testing prior to travel is encouraged). Tests are required for 12 years of age and older.
Test Option 3: Testing prior to travel and a PCR test at the airport in Aruba
Alternatively, especially for the listed states that do not qualify for Option 2, there is the option to perform two tests. One accessible test prior to travel, and one accurate test upon arrival.
The costs for the tests will be the responsibility of the traveler and $75 must be paid for in advance as part of the online Embarkation/Disembarkation card process.

Pre-upload negative test results for one of the following accessible tests to the ED Card online platform prior to arrival:
Antigen (QL IA, FIA), PCR Home kit, or any other type of test
In this case, it will be required to conduct a second test (PCR) immediately after arrival. Visitors will be required to be in mandatory quarantine at their hotel or booked place of stay.
The quarantine will be up to 24 hours, and the Aruba Department of Health will make every effort to have results in 6-8 hours, in order to minimize the visitors' time in quarantine.
For details on the procedures for guests showing a positive COVID-19 test result while in Aruba, please reference the "Regulations when showing symptoms or testing positive for COVID-19 while in Aruba" section below.

Timing: At 72 hours prior to departure to Aruba (last leg in case of connecting flights), visitors can take action to get one of the listed accessible test. Note: The latest the testing/swab results can be uploaded is 12 hours prior to departure to Aruba. Payment for the PCR testing in Aruba must be completed within 72 hours and 12 hours prior to travel to Aruba.

Testing prior to arrival can be done with your physician or at locations such as: CVS locations, Walgreens and is covered by some insurance plans
Masks required during flight, during disembarkation and until leaving the airport.
Port of Entry Aruba Airport:
100% Thermal camera screening and symptom screening (questions by immigration personnel)
PCR rapid test mandatory for anyone who did not already upload the negative test via the ED card link mentioned above. Tests are required for 12 years of age and older. About the PCR Rapid test upon arrival:

What it does: Doctors use this PCR test to diagnose people who are currently sick with COVID-19.
How it works: This test uses a sample of mucus typically taken from a person's nose or throat. It looks for the genetic material of the coronavirus. The test uses a technology called PCR (polymerase chain reaction), which greatly amplifies the viral genetic material if it is present. That material is detectable when a person is actively infected.

Visitors (with no symptoms) await the result of test from 6 to 24 hours in quarantine at their hotel depending on the speed of the results.
Visitors with symptoms get a 1-hour test. If positive they will be given choices of alternative accommodation to isolate, receive care and monitoring. If medical attention is required, they will be hospitalized.
Positive test results from 6 - 24 hours at hotel:
If you have tested at the airport and your test is positive:
Alternate accommodations will be found for the duration of the time you are positive for COVID. The expense for this and care will be covered under the mandatory government health insurance.
Travel Companions, having been exposed will also be required to go to alternate accommodations.
Both will need to test negative prior to return by airplane, home.
Local Residents:
Local residents must test at the airport or prior to arrival and quarantine until test results are in. A positive test will result in quarantine and monitoring.
The government does not encourage travel to affected countries.
Health and Happiness Code:
Hotel Cancellation and Change Policy Updates:
No more cancellation penalty for arrivals up to December 23, 2021. You may cancel without penalty up to 6pm, the day of arrival. We hope you will maintain your reservation or book your next stay knowing you are free of penalties to cancel when doing so.
The Government of Aruba is following the expert advice of the World Health Organization (WHO) and the Center for Disease Control (CDC) and has implemented strict stay at home measures.
Coronavirus cases update:
The most updated information on how many cases are active on Aruba, the Aruban government set up a dedicated site and while it is in Papiamento, you can see the grid updated each and look for "Activo" line. The Activo line shows the number of active cases, the other data is historical. Click here: https://www.arubacovid19.org/
Air Travel Safety
The Journal of the American Medical Association - JAMA recent report: "The risk of contracting coronavirus disease (COVID-19) during air travel is lower than from an office building, classroom, supermarket, or commuter train." The report can be read here: https://jamanetwork.com/journals/jama/fullarticle/2771435
Health and Safety Measures
Our extensive, full COVID Protocols can be found HERE
Bucuti & Tara is ISO certified and we follow HACCP standards of operation which have always brought a heightened level of safety and security into our operation for both our guests and our associates alike. We are confident we are operating safely for our guests and associates and will continue to work with WHO, PAHO, CDC and Dutch and Aruban Health Authorities and follow all of their guidelines.
We've added the following to our normal already heightened level of safety in our operation:
Deep preventative sanitation of all check out rooms which will be sealed prior to guests entry with a sticker
Deep preventative cleaning of all public areas on a continuous basis using UV, Ionic and Electrostatic guns to properly apply disinfectants.
Touch-free services throughout, to maintain social distance.
Social distance is possible throughout our uncrowded, boutique resort (as always)
Aruba is a Dutch Island with sophisticated healthcare facilities, professional and expert healthcare experts. As leaders within the tourism community in Aruba, we are fully informed and we have full confidence in the pubic & private sector partnership managing this situation together.
#BringingBucutiToYou
Many of our customers have reached out to learn how to help us in our situation. Aruba is an island with a population completely dependent upon the tourism industry and at present, tourism is halted. The answer is to come visit as soon as you are able to and, join in our campaign #BringingBucutiToYou. Post photos of your Aruba vacation, honeymoon, anniversary or birthday celebration on your social media pages with our hashtag: #BringingBucutiToYou . We are posting on our social media pages regularly with messages from our associates who miss you and hope to see you again soon! Your participation can have an impact for all of us. Thanks to all of you who have participated.
We look forward to welcoming our guests again soon and look forward to giving you some relaxation and a break from the current stresses of everyday news and life.