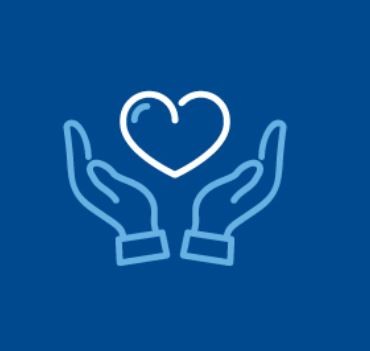 Bucuti & Tara Policy and Coronavirus Updates:

Important Notice: On May 8th, the Government of Aruba announced a tentative re-opening of the borders for inbound travel. As of now this is scheduled to be between June 15 and July 1, 2020.
Policy Updates:
No more cancellation penalty for arrivals up to December 22, 2020. You may cancel without penalty up to the day of arrival. We hope you will maintain your reservation or book your next stay knowing you are free of penalties to cancel when doing so.
One night deposit fee waived for 2021. Book next years travel without a first night deposit.
The resort is open, fully functioning and conducting maintenance, deep cleaning, renewal and training projects until visitors return. We hope for your arrival soon!
The Government of Aruba is following the expert advice of the World Health Organization (WHO) and the Center for Disease Control (CDC) and has implemented strict stay at home measures.
Coronavirus cases update:
No new cases reported, active cases continue to decline with 5 Coronavirus cases. 93 people have recovered and sadly, three deaths of elderly patients. 2021 persons have been tested so far.
Shelter in place and ban on gatherings to be lifted as of May 18th. The Aruba government has announced that the shelter in place rule, as well as the ban on gatherings of 4 persons or more will be no longer be in effect as of Monday May 18th, as part of the Level 2 phase of reopening of the local economy. Schools will be allowed to reopen as of Monday – although several will not be reopening until at least May 25th to ensure that they are fully ready. Additionally shopping malls, churches and cinemas will be allowed to reopen, and construction projects will be allowed to resume as of May 18th also. Outdoor sports (except for contact sports) and training will also be allowed. No competitions will be allowed as yet. The curfew will also remain in effect until further notice. All social distancing and hygiene protocols are to be maintained throughout.
Future travel dates:
We are open, will remain open and hope to welcome you back to Aruba soon, once it is safe to travel and when Aruba is welcoming guests again. Keep in contact with your airline to confirm it is flying. Maintain your future reservations and reserve for future dates with the security that you can cancel up to the day prior to arrival through Summer and Fall (to December 22, 2020)
Health and Safety Measures
Bucuti & Tara is ISO certified and we follow HACCP standards of operation which have always brought a heightened level of safety and security into our operation for both our guests and our associates alike. We are confident we are operating safely for our guests and associates and will continue to work with WHO, PAHO, CDC and Dutch and Aruban Health Authorities and follow all of their guidelines.
We've added the following to our normal already heightened level of safety in our operation:
Hand sanitizing gel stations in public areas and in every guestroom.
Deep preventative sanitation of all check out rooms
Deep preventative cleaning of all public areas on a continuous basis.
Touch free services to maintain social distance.
Aruba is a Dutch Island with sophisticated healthcare facilities, professional and expert healthcare experts. As leaders within the tourism community in Aruba, we are fully informed and we have full confidence in the pubic & private sector partnership managing this situation together.
How you can help
Many of our customers have reached out to learn how to help us in our situation. Aruba is an island with a population completely dependent upon the tourism industry and at present, tourism is halted. The answer is to come visit as soon as you are able to and, join in our campaign #BringingBucutiToYou. Post photos of your Aruba vacation, honeymoon, anniversary or birthday celebration on your social media pages with our hashtag: #BringingBucutiToYou . We are posting on our social media pages daily with messages from our associates who miss you and hope to see you again soon! Your participation can have an impact for all of us. Thanks to all of you who have participated.
We look forward to welcoming our guests again soon and look forward to giving you some relaxation and a break from the current stresses of everyday news and life.