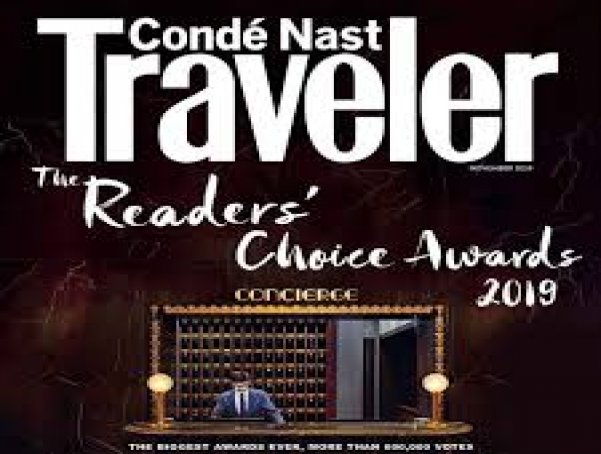 The Phoenix Award is SATW's highest recognition bestowed to individuals, businesses, organizations and communities who have demonstrated exceptional efforts in preserving, conserving, beautifying or protecting the historic, cultural and natural resources of an area. Winners have shown tangible results in enhancing the economic, sociocultural heritage, and/or environmental benefits to their destination and provided value to tourism. During the SATW Annual Convention in El Paso, Texas Ewald Biemans was the only individual among the three winners. His leadership in driving Bucuti & Tara to become the first and only Certified Carbon Neutral hotel in the Caribbean was a highlight during the event.
More wonderful news arrived when more than 600,000 readers of the elegant and influential Condé Nast Travelers Magazine voted in this year's survey and again awarded Bucuti & Tara Beach Resort amongst the Caribbean's finest resorts on their Top 50 Resorts in the Caribbean list. "With over 1600 hotels and resorts in the Caribbean, we are humbled and honored and thank our associates who continue to raise the bar and lead the guest service experience by providing an authentic, unforgettable stay," shares Ewald Biemans
Another unexpected award was given by the Caribbean Hotel & Tourism Association when they inducted Ewald Biemans and Bucuti & Tara as the first ever Hall of Fame Award - for Best Practice for Environmental Sustainability during their annual conference, with colleagues from all over the industry in attendance.