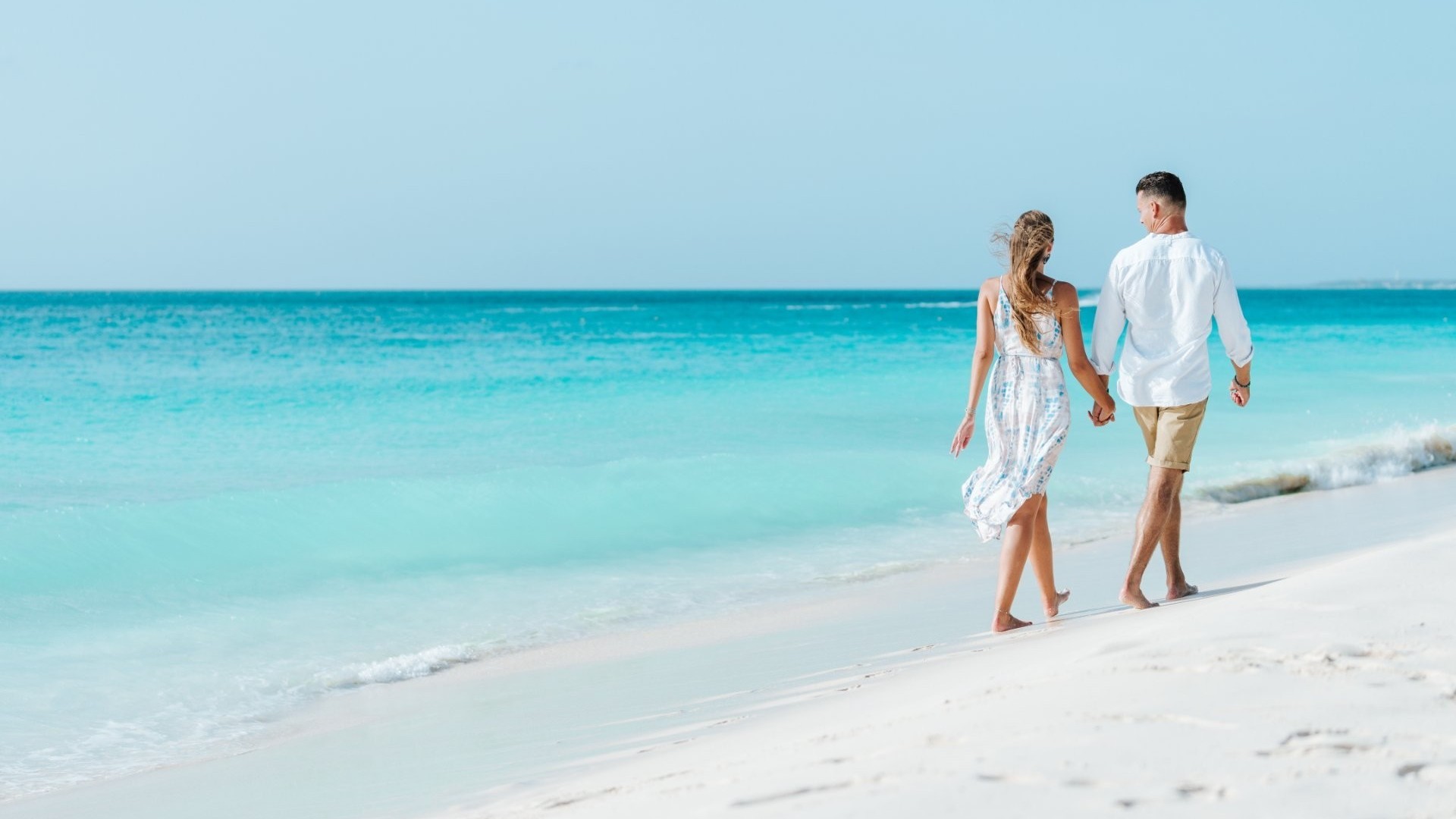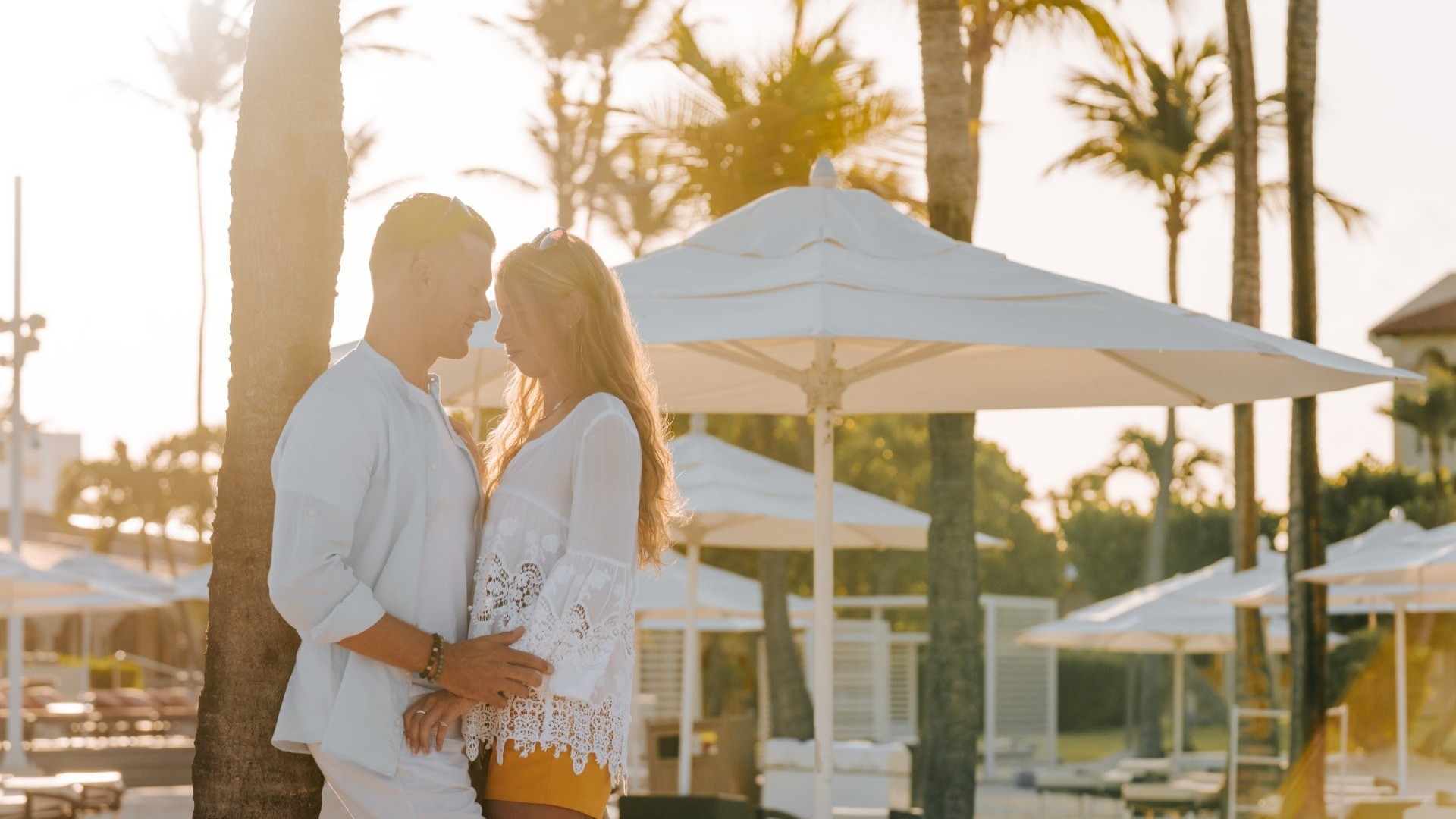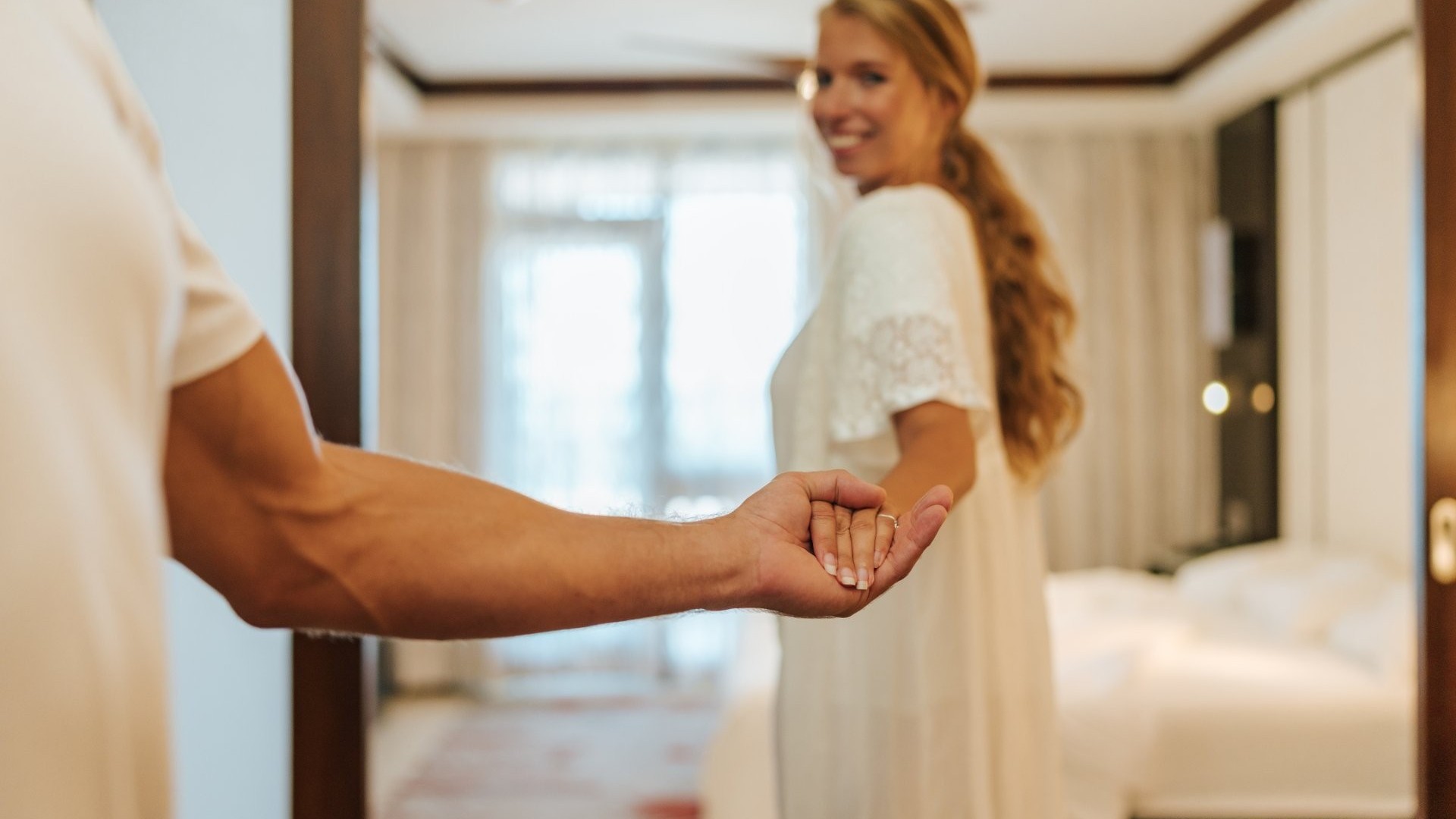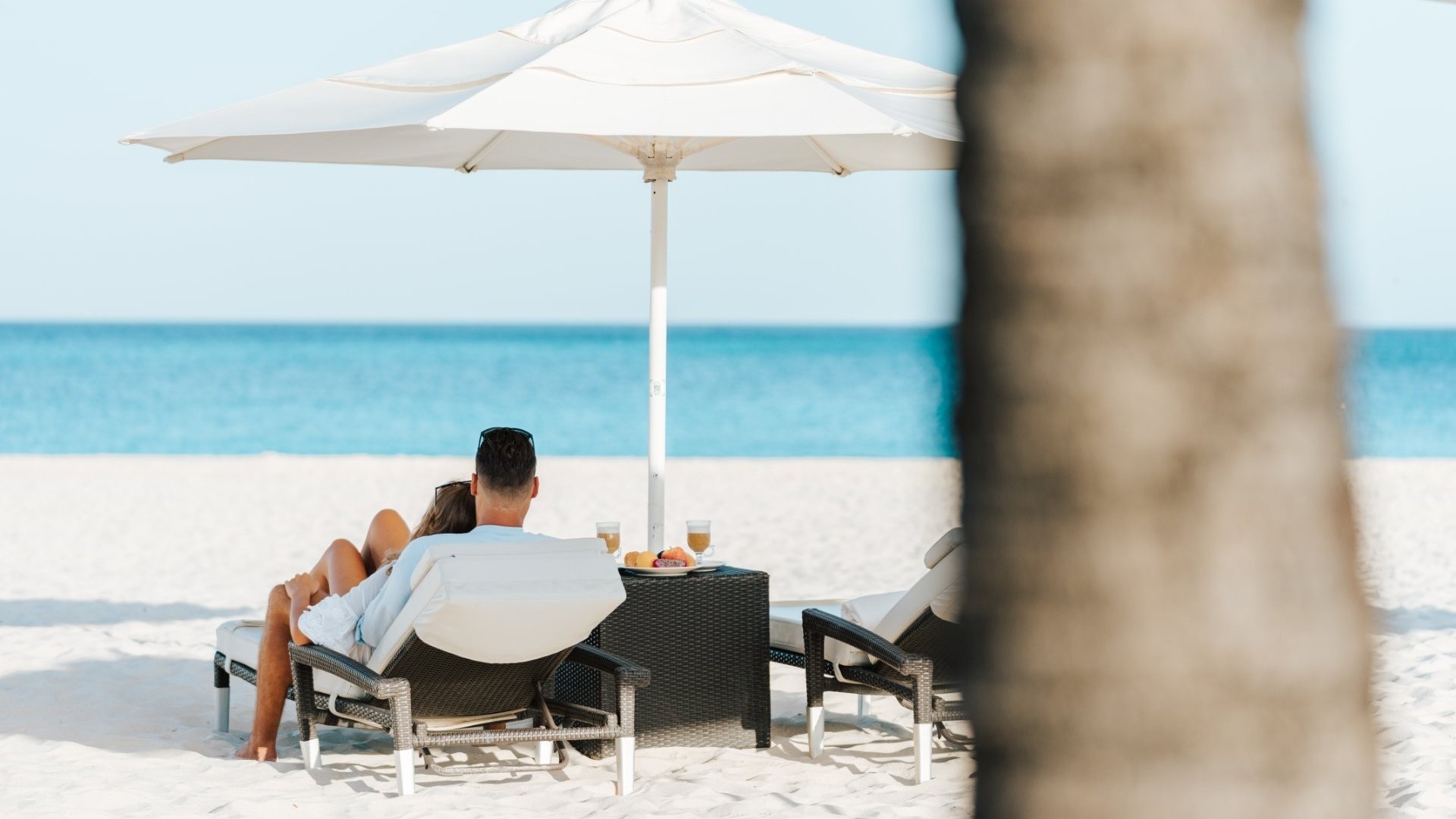 Curated Romantic Experiences for you
We have curated wonderful romantic experiences for your visit to our resort which can be reserved through our dedicated Romance Concierge team. Our team will provide the cost and dates and times of operation for each of the experiences you are interested in.
A complete itinerary can be developed by your romance concierge prior to your arrival if you have a confirmed reservation with our resort. Reserved guests should use this link to deliver preferences to our team. We have listed some of the options below, and are happy to quote you on those you are interested in. Download a copy of our curated romance options to print here (in Italiano, qui).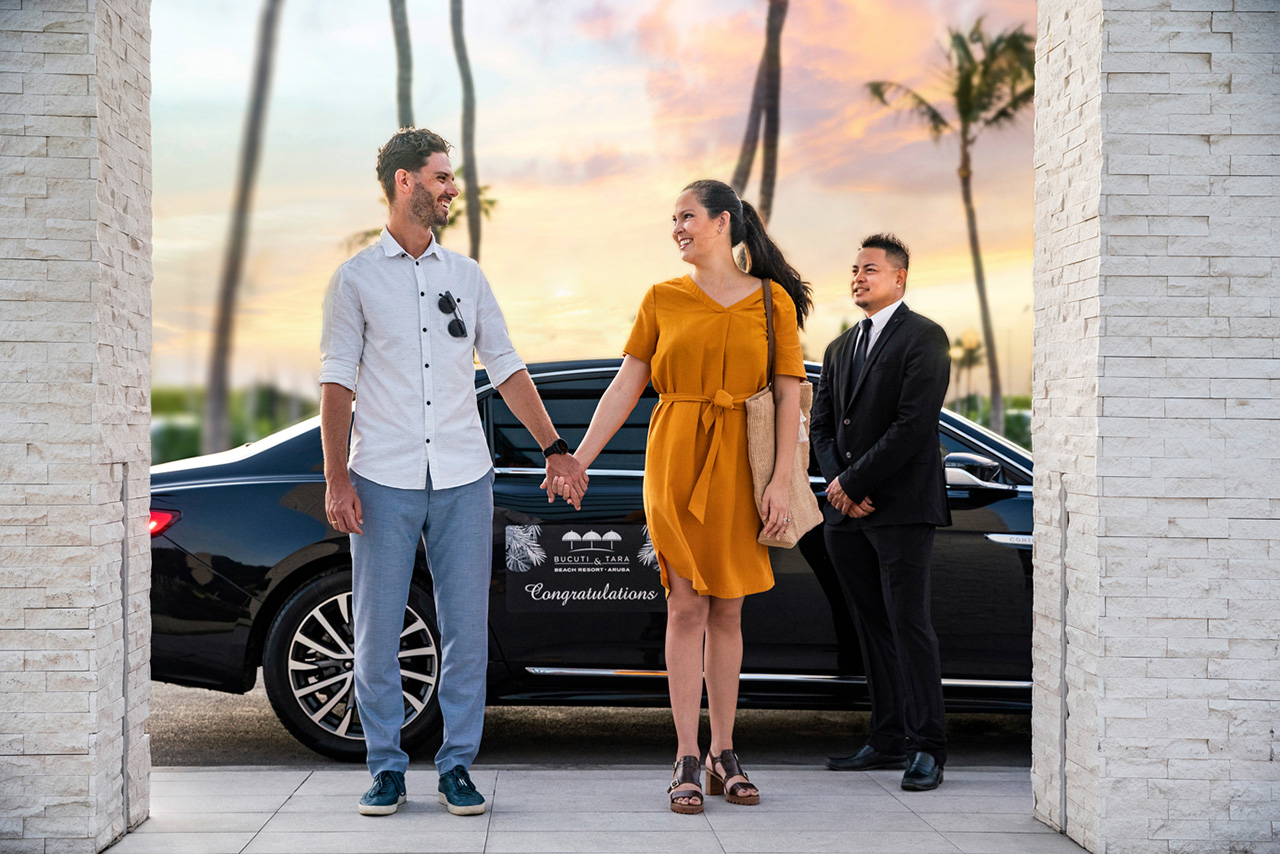 Honeymoon like a Celebrity arrival
VIP Airport arrival: Your honeymoon begins the moment you step off the plane as you are welcomed by your 'handlers' and escorted through airport immigration, led through customs and health check where your team quickly ushers you through to your luxurious black car complete with a "Just Married" decoration. Five miles later you will be welcomed at the curb by your Bucuti & Tara Romance Concierge who will escort you to our Champagne reception area where you will receive a cold towel and a chilled flute of Champagne to enjoy while you bypass the check-in area and are briefed about the resort and all the pleasures that await on award winning Eagle Beach at Bucuti & Tara as you are guided to your suite sanctuary.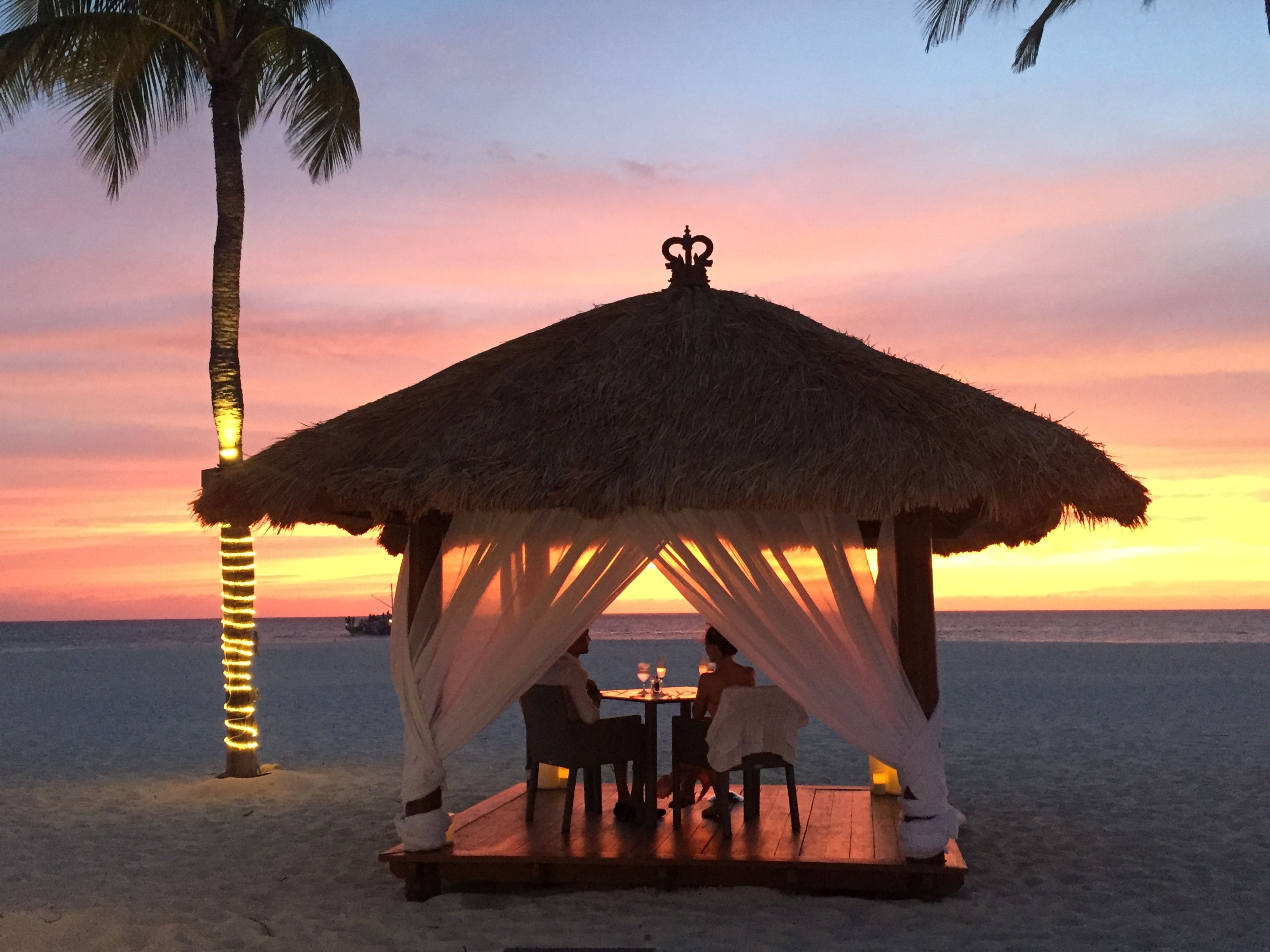 Romantic Dinner in your private Palapa
An intimate, romantic experience as your waiter provides attentive service under a private cabana on the beach with an unencumbered view of the Caribbean Sea. Bucuti's powder white beach, the swaying palms and flickering candles set a tranquil and beautiful setting not found anywhere else in Aruba.
Choose from a specially designed menu for two. Reservations must be made in advance as only four cabanas are available, with two seatings per night. The Romantic Dinner includes wine or champagne, appetizer, entree, dessert and tea, coffee or espresso.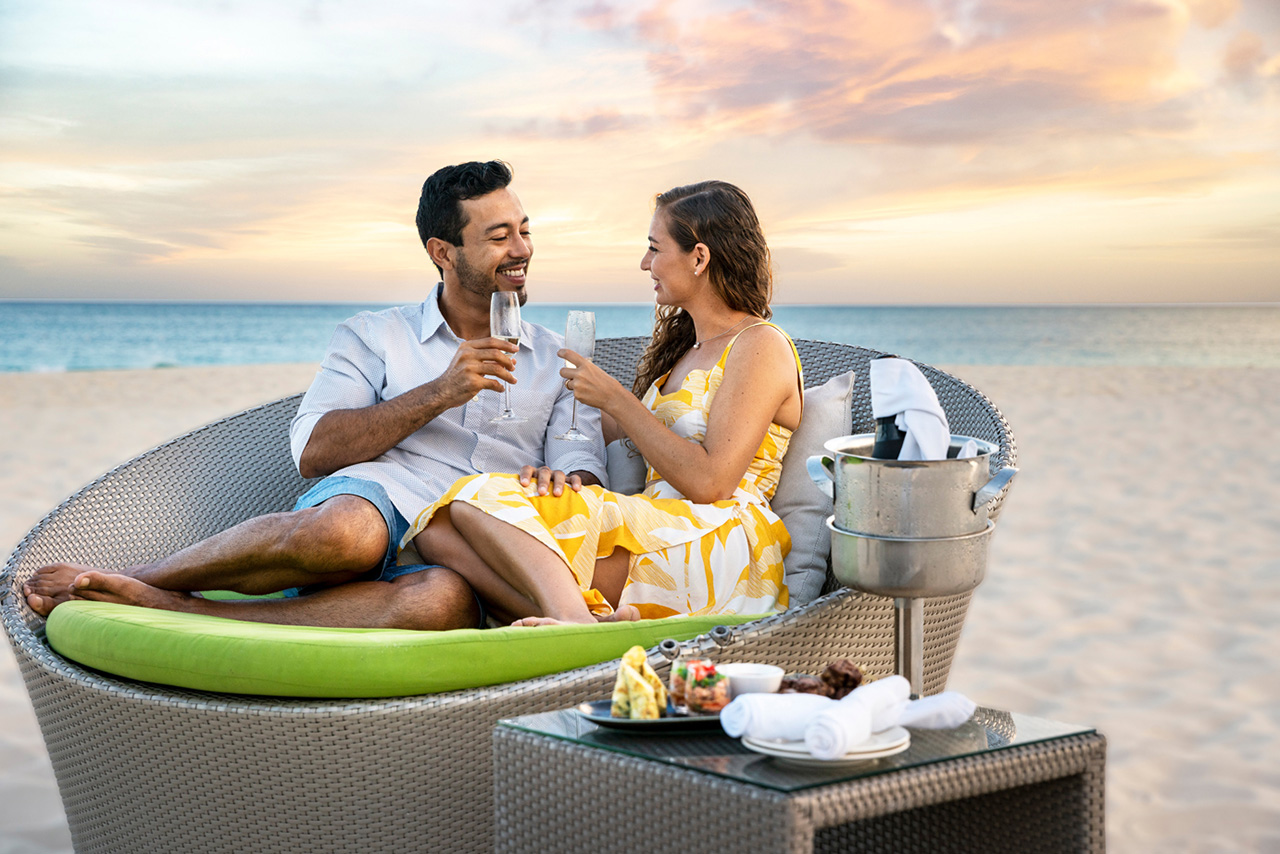 White Glove Champagne Service at a beach daybed at Sunset
Your Butler will set up an ice bucket with chilled Champagne, flutes and Hor d'oeuvre's just in time for sunset (between 6 pm - 7 pm depending upon the time of year).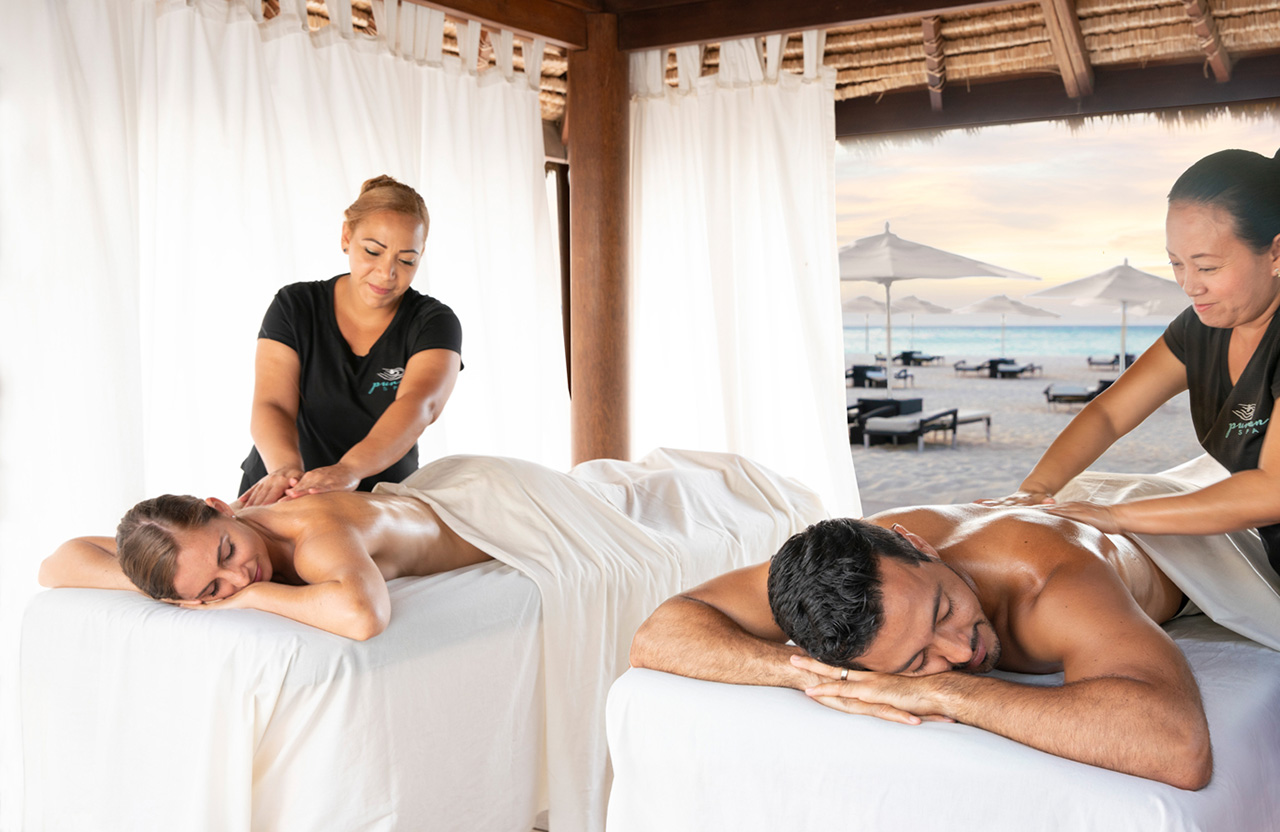 Couples Massage
Couples Massage on the beach in our private palapa (45 minutes).
Share the experience of a couples massage with your loved one and listen to the sounds of the ocean to accomplish the deepest feeling of relaxation.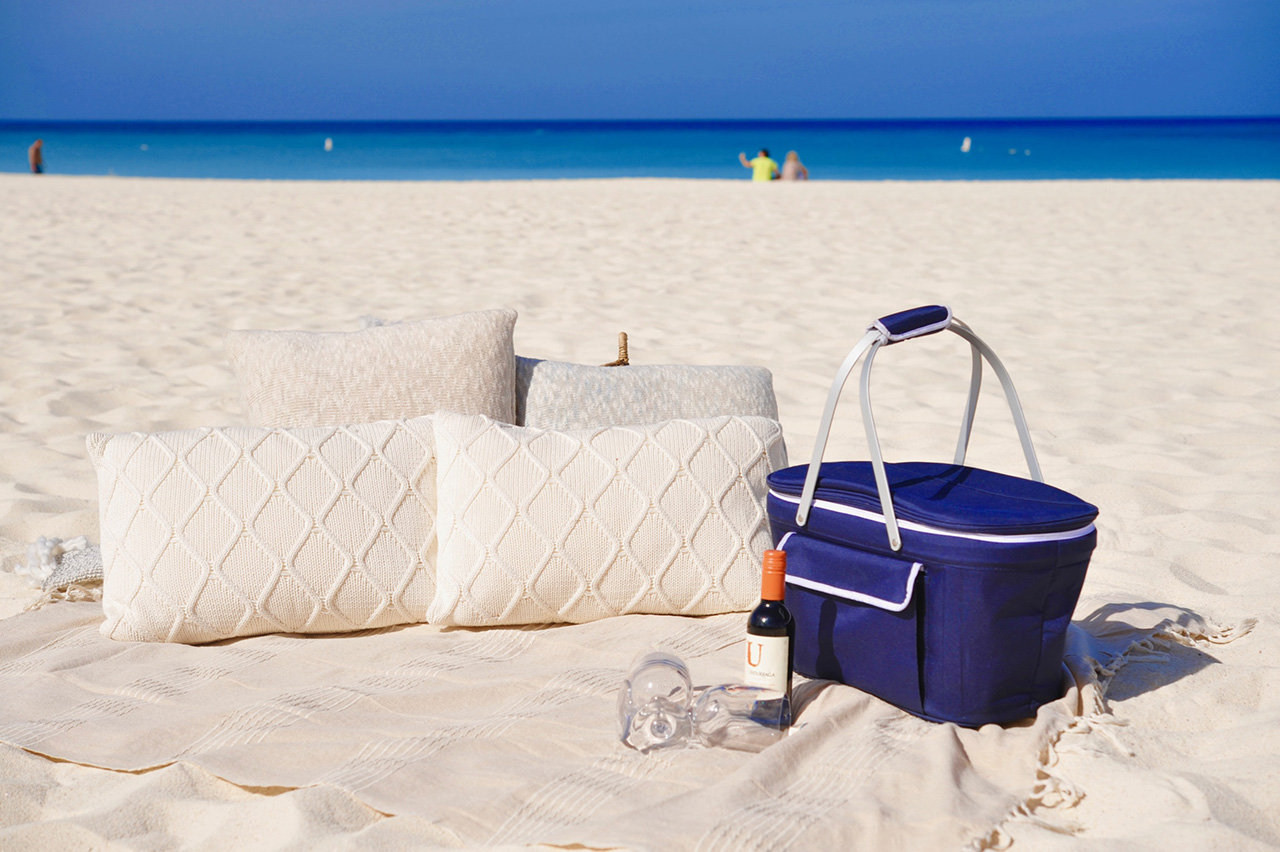 Picnic basket
Chef prepared Picnic basket to enjoy in a choice of romantic locations.
Chef creates a delicious lunch packed in your personal picnic basket. Paired with a blanket and pillows, you'll receive a map customized by our romance concierges with Aruba's dreamiest hideaways.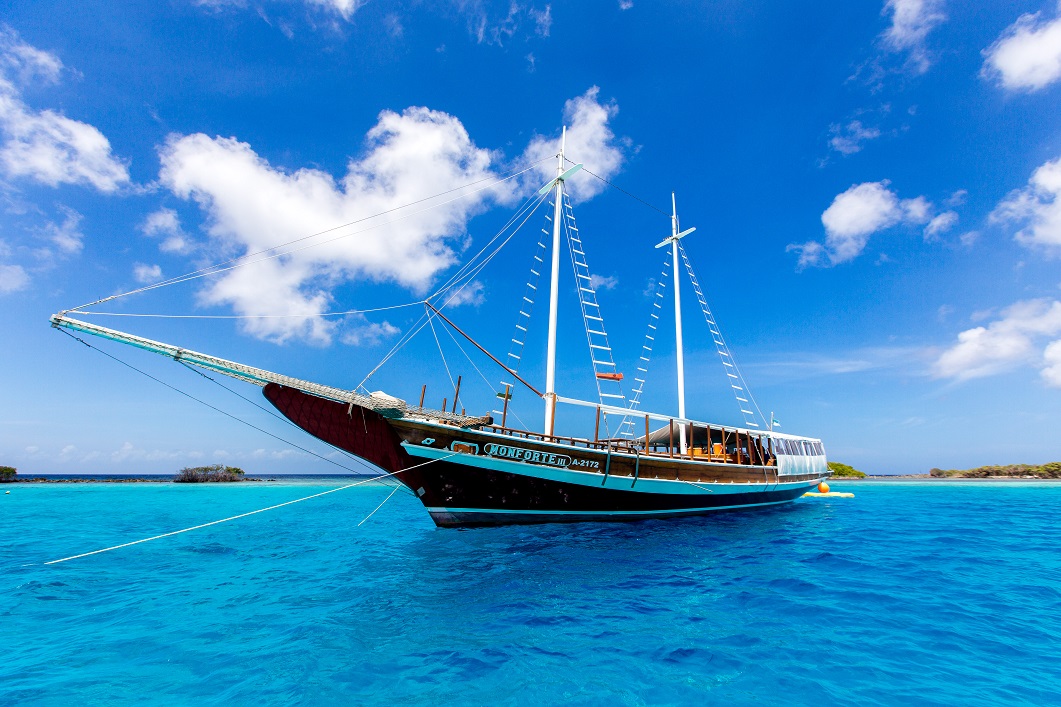 Yacht sail
Yacht sail on the elegant teak schooner "Monforte" on this Bucuti & Tara 'exclusive' excursion.
Set sail on this grand teak schooner for a uniquely elegant five-hour excursion to the stunning Spanish Lagoon. Indulge in free-flowing beverages from the premium bar, a freshly barbecued meal and adventures including snorkeling, kayaking, third-lung diving and rope swinging - or, simply relax on one of many free lounges and enjoy the view.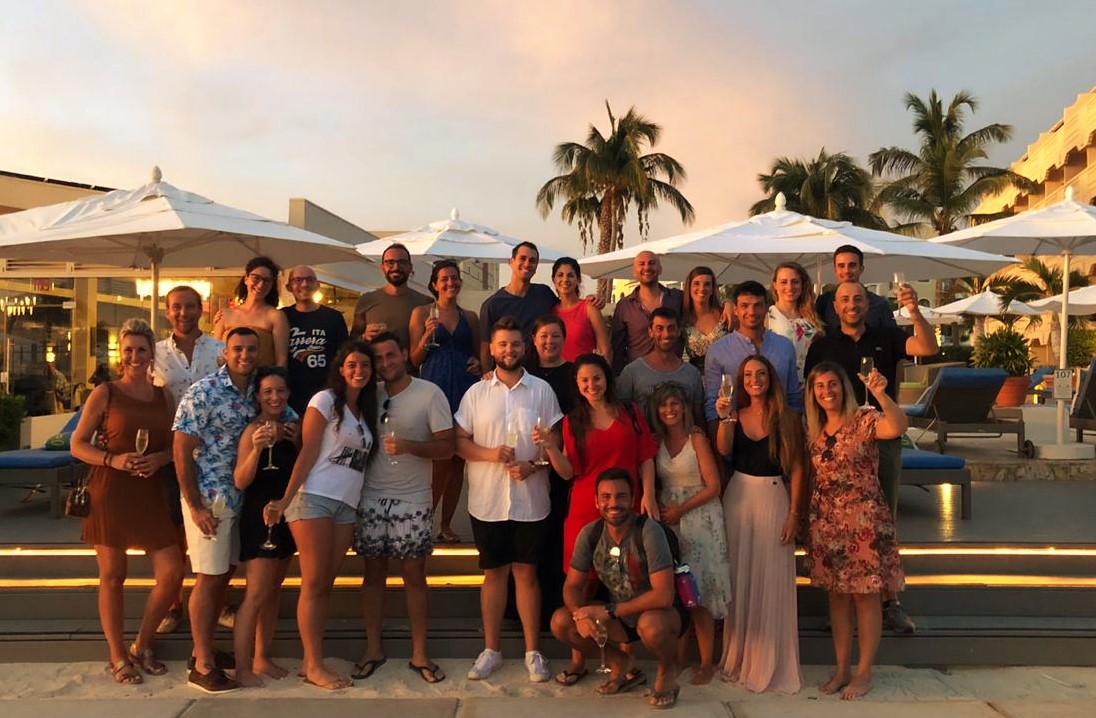 Honeymooners Champagne Toast
All of our honeymooners are invited to enjoy a flute of Champagne at Sunset on the beach, every Tuesday. A fun way to meet other couples on honeymoon!
(Complimentary for Honeymoon guests)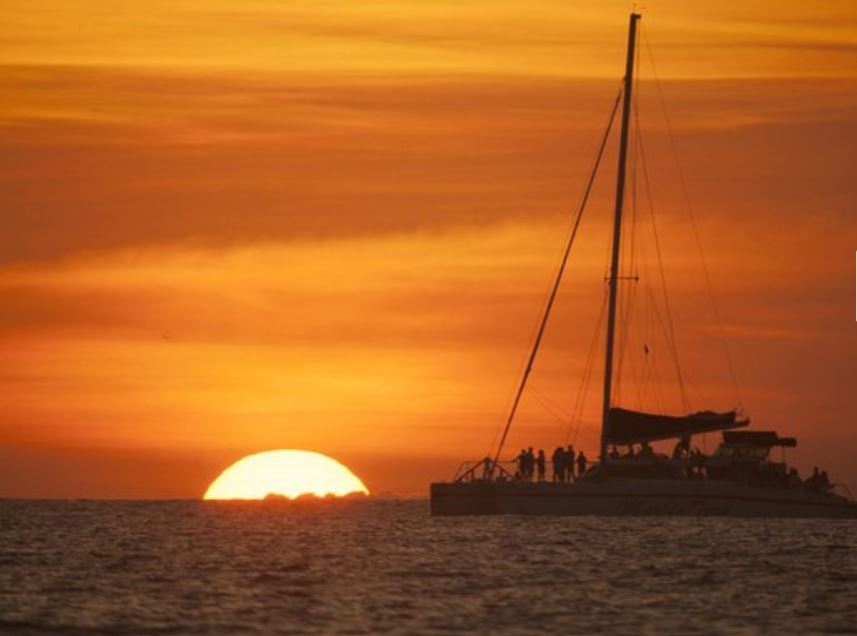 Sunset Catamaran Sail - exclusive for Bucuti & Tara guests
Aruba's sunsets are dazzling. As the sun melts into the ocean, cruise the tranquil waters with your "dushi" (native Papiamento for 'sweetheart') on this relaxing, intimate sail. Sip your favorite beverage from the open bar.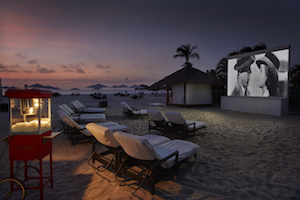 Movie theatre under the stars on the beach
Settle in together on loungers and take in the classics at our beach theater under the brilliant night sky.
(Complimentary for guests)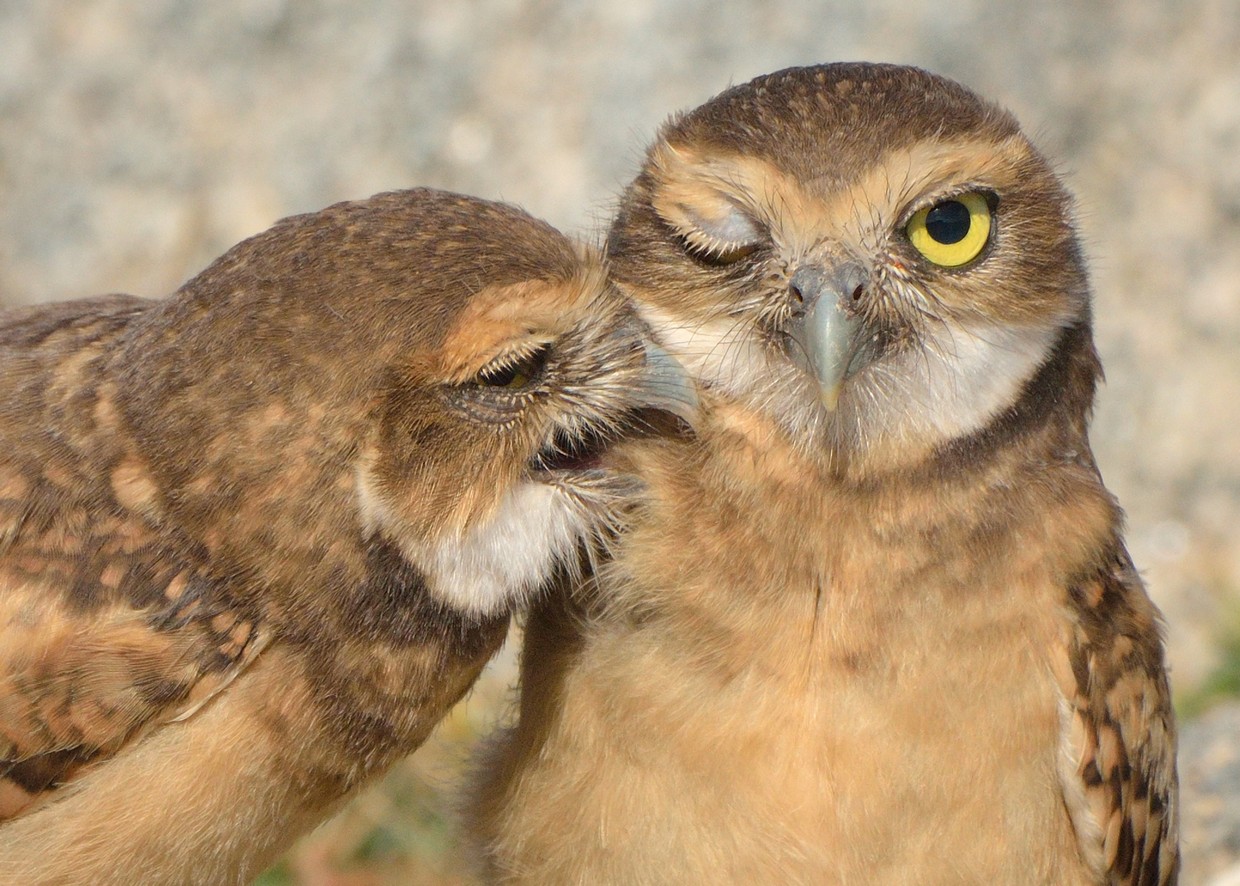 Birdwatching Safari on the dramatic North Coast
Guide Michiel Oversteegen traverses the island selecting ideal viewing spots depending on the season and presence of birds. Stops can be anywhere. Aruba's Bubali Bird Sanctuary, the island's central spot for birdwatching including an observation tower, is a wetland area with 80 species of migratory birds, with everything from the Snowy Egret to the Black-bellied Whistling Duck. Venturing along the sand paths and rugged coastline of Arikok National Park, guests may witness the Aruban Burrowing Owl (locally called Shoco), a subspecies indigenous to the island, nesting in namesake burrows among cactus scrub. Fluttering among the Spaans Lagoon, observers may delight in the vibrancy of the orange-goldenrod Venezuelan Troupial and jewel-toned Blue-tailed Emerald, the hummingbird mostly predominant in the ABC islands. Along the sea, catch the pastel Roseate Spoonbill flying reconnaissance in search of its next catch from the clear blue waters below. Contact our concierge team to book your excursion: concierge@bucuti.com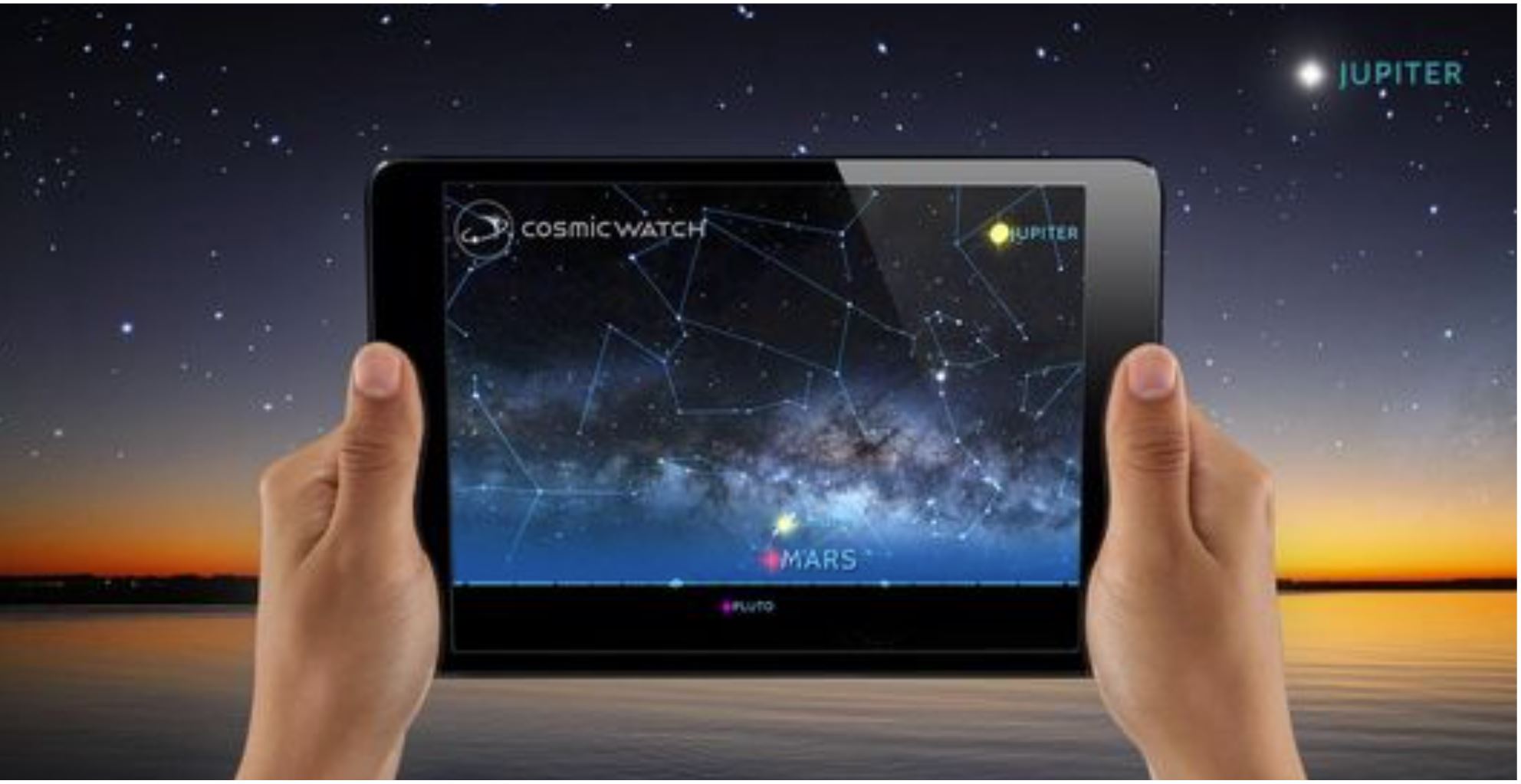 Starry Nightcaps
Settle in on a dreamy stargazing date on our tranquil, 14-acre beach and consider a themed end-of-day libation.
Bucuti & Tara makes stargazing effortless and complimentary. No need for maps, hikes, binoculars or telescopes. We will loan you a tablet with a stargazing app, or, our associates help you download the stargazing app of your choice on your mobile phone or tablet such as Star Walk, Star Chart or Star Tracker. The stargazing app helps bring the night sky to life instantly locating and showing constellations and planets. Simply point it up and gaze in wonder.
Our SandBar now features a Starry Nightcaps menu. Opt for such ethereal elixirs as the new Starfruit Stargazer and The Fifth Element.
Reservations for curated options can be made by filling out this questionnaire and you will receive a reply from our Concierge Team. Or, email the team directly with any specific questions. Download a copy of our curated romance options to print here: