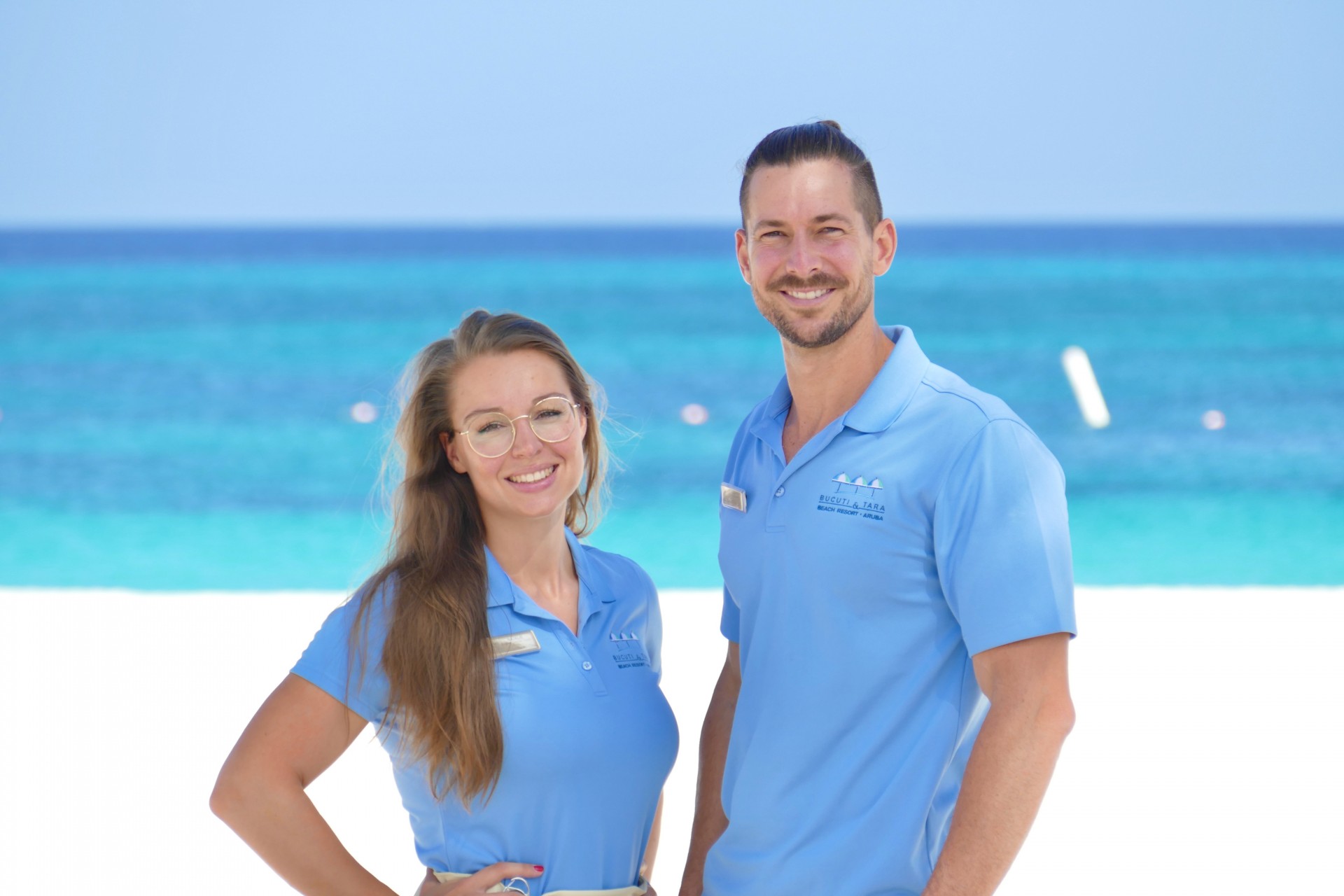 Please join in welcoming Natalie and Björn Brandts, our dynamic duo of new Wellness Specialists. This husband-wife team has relocated from Germany to Aruba to reimagine our wellness program. Holding degrees in Physical Training, Personal Training, Physiotherapy and Nutrition, they are passionate about helping you and others with physical and mental health. 
Born in Aruba, Björn returns home after 12 years living in Germany, Belgium and The Netherlands. He and wife Natalie met while studying in Amsterdam. They look forward to raising their new family on our One Happy Island.
The Brandts live their professions in their personal life. They love a good strength training session paired with yoga and meditation to keep them centered and focused. Having been partners in personal training gyms in Hamburg, Germany, Björn and Natalie know the challenges guests may face back home balancing work and family life, and share valuable advice and tools they have learned professionally and personally throughout their sessions with guests so they can continue their wellness journey long after their Bucuti & Tara experience.
For example, when starting out a mindfulness journey, Björn and Natalie recommend that you find a serene environment, which Bucuti & Tara offers, to reconnect with your mind, body, and soul. They guide you in learning to listen to the signs your body gives you and provide you with the tools to respond to your body's needs. 
To make your wellness a priority on your Bucuti & Tara vacation, complete your pre-arrival survey and select your wellness interests. Whether trying wellness courses for the first time or an experienced yogi, Björn and Natalie will customize your experience by recommending courses with Aruba's top teachers to help you on your continuum of wellness.
Watch for future blogs by Natalie & Björn to both enrich your pre- and post-Bucuti & Tara visit so you can benefit for years to come.