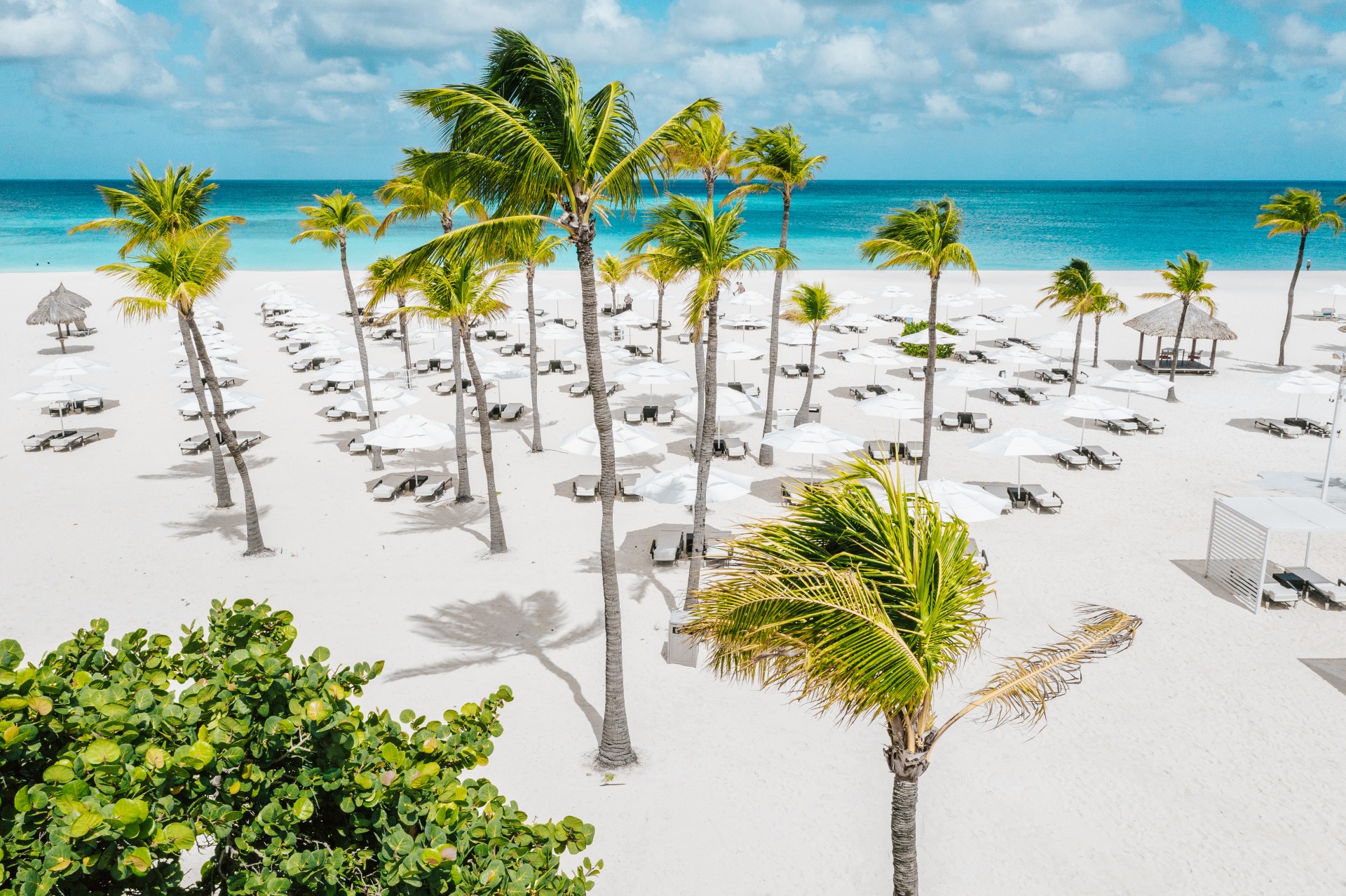 Many guests ask us what it is like to stay at our resort right now in light of Omicron. While our extensive, highly successful protocols are all detailed here, we know the most trusted information will come from guests who have recently experienced it first hand. We are grateful to have received this letter below and dozens of surveys and reviews such as on Tripadvisor from guests who have stayed over the past weeks, recounting a safe, healthy and much-needed break in our sunny, wide-open spaces at Bucuti & Tara, Aruba.
"We arrived home last night from our wonderful Christmas/New Year's stay at Bucuti. I wanted to tell you how impressed we were with your COVID protocols. We were not too concerned when we first booked our trip, but it turned out we were there during the height of Omicron and the numbers of cases increasing exponentially every day. We decided to come, but we were concerned about testing positive upon our return. This would have been a problem because I have to return to work this week.
As it turned out, we could not have felt safer at Bucuti. First, I think you're the only hotel on the island that requires vaccination for all guests and employees. That alone gives one a sense of security. It is so much more comfortable at your beautiful resort to socialize with other guests knowing they are also vaccinated. You also have hand sanitizer dispensers on the wall in all the guest rooms. I cannot tell you how many times on my way out or in I used that. We've stayed in other hotels during the pandemic and I am always searching around for my hand sanitizer while in the room. That problem is solved at Bucuti! In addition, you have hand sanitizer at every table at breakfast. We did not see that at any other restaurant during our stay. Again, this made it so easy to keep one's hands clean. We went to some restaurants where employees did not cover their noses with their masks.* At Bucuti, every employee was fully masked and we did not see one instance where an employee's mask was not worn properly. In other places, we also saw people remove their masks to talk to someone else. Obviously, that completely defeats the purpose of masking. That also did not happen at Bucuti. We tried to get into our room one day and saw a sign that a UV machine was in there and it was not yet safe to enter. We learned that this device is used to destroy viruses like COVID that could be within the room.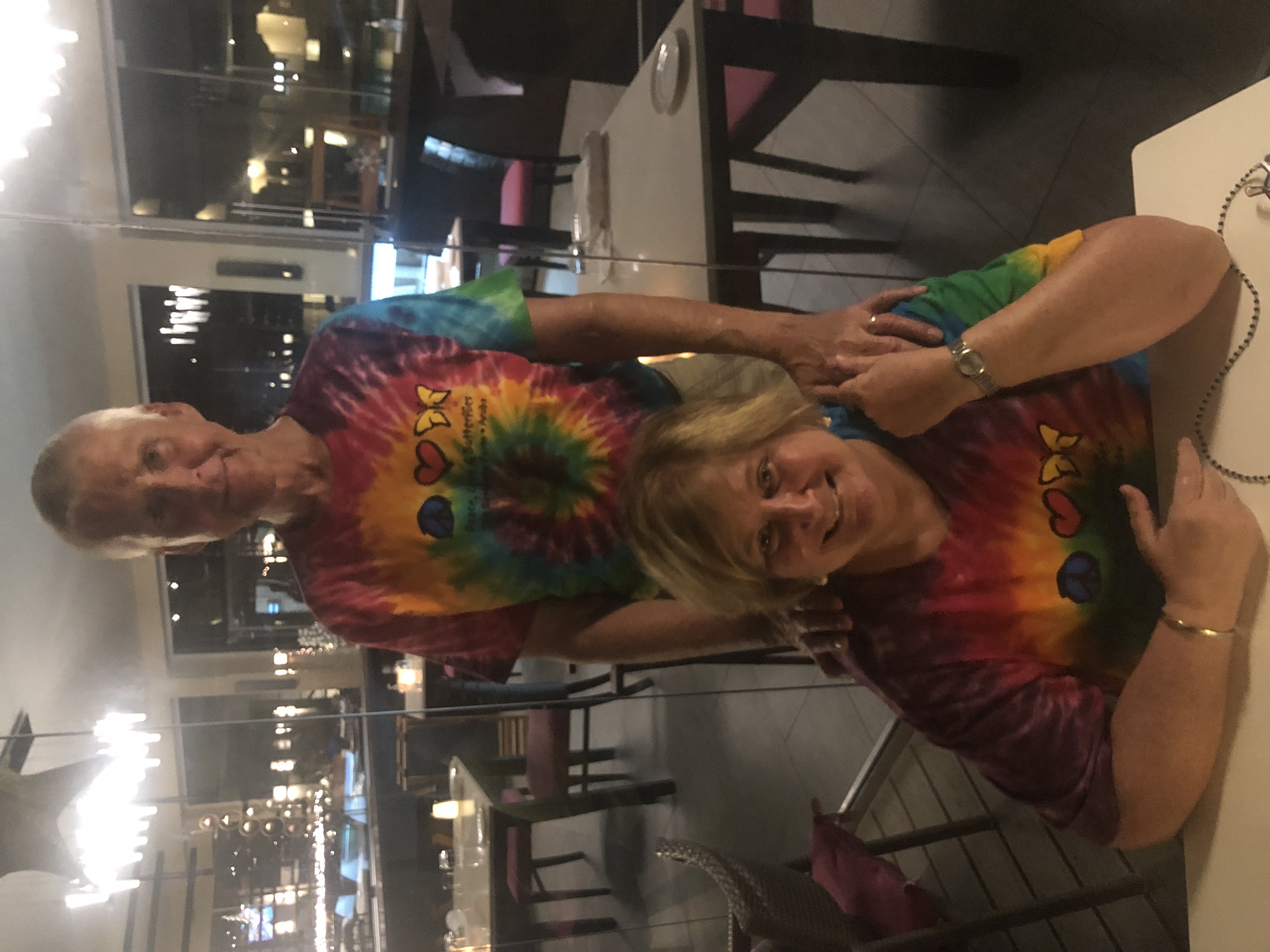 Not surprisingly, we both tested negative for COVID before we left so we were able to arrive home on time. Given all the protocols you have in place, we were not surprised. I am quite sure that Bucuti is the only hotel on the island that has implemented so many protocols such as the hand sanitizer in the rooms and restaurant, mandated vaccination, and most importantly enforcing the full masking policy for all the staff. Thank you for making us feel so safe during the height of the Omicron variant on the island. We cannot wait to return again soon. We won't be concerned next time about testing positive upon returning because of all the safety protocols that we noticed during this past trip."
Happy New Year,
Pam and George Cameron
Thank you Mr. & Mrs. Cameron for sharing your recent first-hand experience with everyone. We look forward to welcoming you back to your Aruba home away from home very soon!
*Aruba recently increased its well-received COVID-19 health and safety protocols for the entire island as shown here.