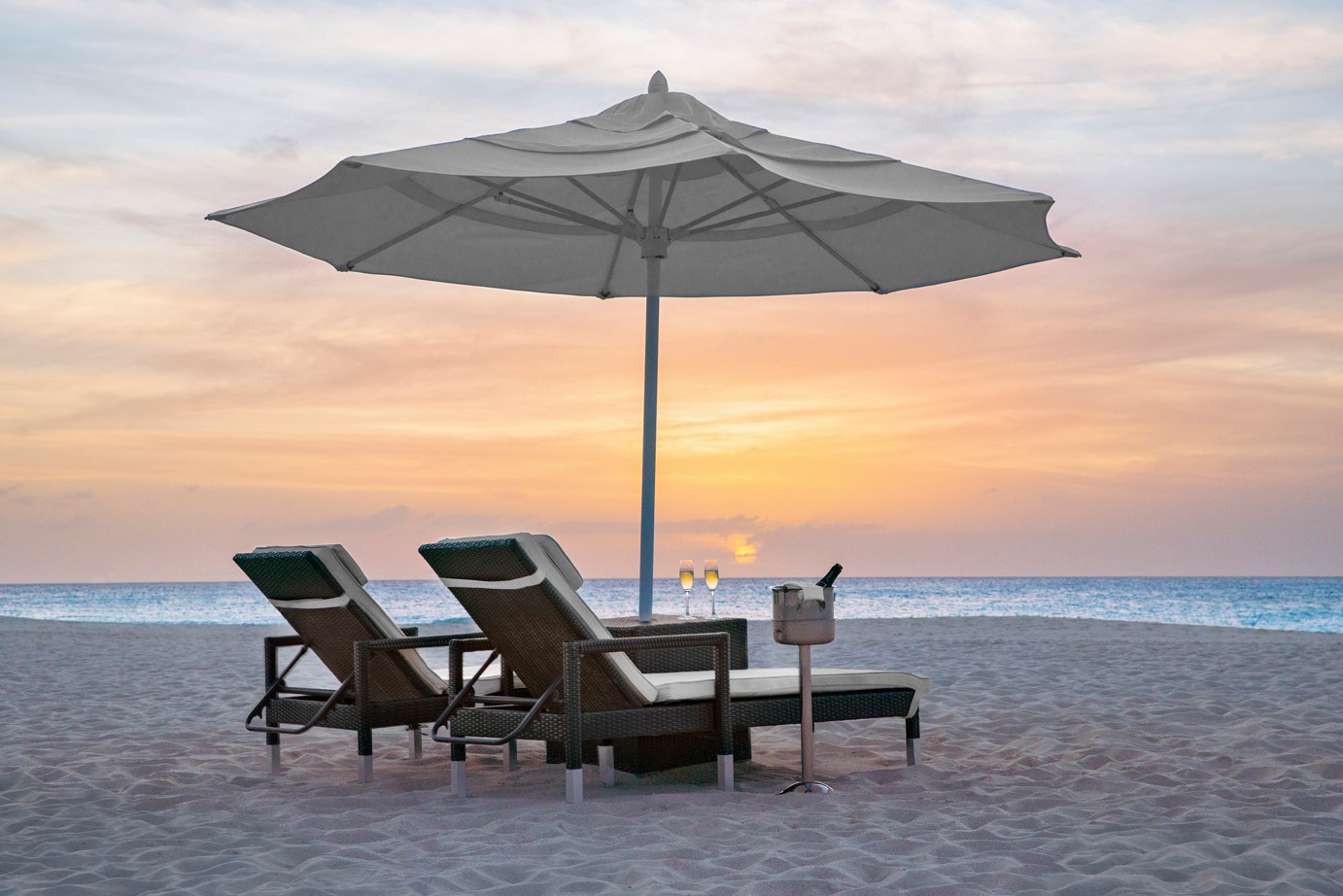 A New Year and New Blogs
As we welcome the new year, and as we see new and returning guests reserving for their visit to our resort, we will resume our Blog to both inform and update on all things Bucuti & Tara.
Bubbles vs Stars vs Diamonds...
Did you know? Tripadvisor Bubbles are determined by guest reviews. Diamond and Star ratings are determined by third-party rating organizations such as Forbes and AAA. Both approaches carry significance and combined, reflect the Bucuti & Tara experience.
We're tremendously proud our guests have continued rating us the No. 1 Hotel in the Caribbean on Tripadvisor. This in-person peer experience allows for the first-hand account of visitors like you. The Diamond and Star rating systems are based on global industry standards. Bucuti & Tara holds AAA Four Diamond status, similar to the star system, whereby our resort is physically inspected in great detail against a checklist for quality, service, and amenities.
Four Star or Four Diamond reflects the upscale, laidback luxury experience found at Bucuti & Tara versus the high-end luxury Five Star or Five Diamond experience. While service levels are superior, amenities differ in some areas. One example would be a Five Star or Diamond resort would offer 24-hour room service.
I've seen guests see our outstanding ratings based on a perfect Five-Bubble review score - and not realize this is based on all we promise as a Four-Diamond resort. They interpret Bubbles as Diamonds or Stars and have expectations on amenities we do not deliver. Unlike some resorts, we do not overpromise and underdeliver. In fact, Bucuti & Tara is the opposite, and this is why we achieve the high review scores that we do.
We tell it like it is
Our Owner/CEO Ewald Biemans raised eyebrows years ago with a new page to our website: "What we are Not." This is a must-read. It has saved many would-be guests time and prevented disappointments. Knowing in advance we appreciate families, but don't host them; aren't a lively night spot and don't host weddings larger than four people help those seeking a busier experience.
We specialize our experience to a narrow audience of adults-only couples seeking a tranquil romantic getaway or wellness vacation, we want to be sure you are in the right place. Our happiest guests are those who encounter no surprises and find we deliver on all our promises.
I Want a SUITE Experience!
In many resorts, suites are few and very expensive. As the No. 1 Hotel for Romance in the Caribbean, we attract many honeymoons and romantic getaways. We fashioned the resort with abundant, stylish oceanfront suites at a solid value. They sell out first. This is important to know if you have booked one of our fabulous superior or deluxe rooms and thought that changing or upgrading to a suite could be done at a later date. Avoid disappointment and if you desire a suite, be sure to book it early because it may not be available upon arrival to make the change.
10th , 20th , 30th stay?
Beyond the beautiful beach, reliable sunny warm days, and stylish accommodation lies the true reason it is not uncommon to meet a guest at our resort that has been back 10, 20 or even 30 times.
It is Marguertia, Rafaella, Elston, Juan, Karen, Nakarid and all the people I work with whose sincere, welcoming service and true care about you and your experience at our resort makes a stay with us unforgettable. Over the years I've seen extraordinary acts of kindness by our team on behalf of guests and visa versa, resulting in strong bonds of friendship. Guest and staff reunions happen daily making for a warm, happy vibe. There are many beautiful places in the Caribbean, but a group of more beautiful people would be very hard to find.
Welcome 2021
Whether you are one of our returning guests or considering us for the first time, we hope to welcome you soon at Bucuti & Tara Beach Resort! Until then, I hope you'll join me in embracing the new year with anticipation and confidence of better times ahead.
Feel free to reach out to me anytime with your questions.
Peace, love & happiness…naturally,
Susan Logan