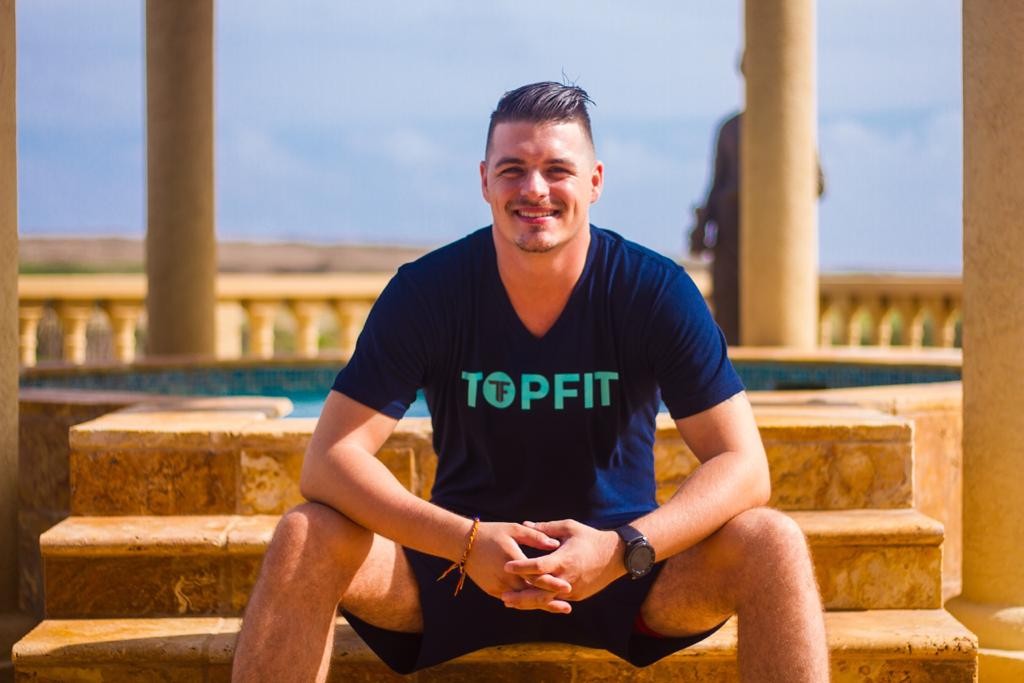 The Wellness program at Bucuti & Tara is proud to have the island's best teachers and instructors in every field at the service of our guests.
All Bucuti & Tara guests have the benefit of Wellness sessions included in their rates. Pilates, Yoga, Tai Chi, Mindfulness, and Nutrition sessions are scheduled each week free for our guests. Every Saturday we welcome personal trainer and fitness instructor Ricardo van Vliet into our Fitness Center for our guests to enjoy the weekly Strength & Conditioning session.
Raised in the Netherlands, Ricardo decided to move to Aruba in 2016. With a degree in sports education, he worked as a personal trainer on island and quickly became in demand. It didn't take long until Ricardo opened the highly successful and popular TopFit Aruba with his wife, Taira.
In addition to the free strength & conditioning course Bucuti & Tara offers, additional training can be organized with Ricardo through our Wellness concierge team at reasonable rates. The training can be enjoyed anywhere on the property and will be fully adjusted to a guest's fitness level. Ricardo is an amazing motivator, and good at guiding and educating guests on how to achieve their goals. Guests often leave positive feedback about his fun and challenging exercises that range from a total body workout to focus on any specific area.
"What I love the most about being a trainer is the people I meet. I'm passionate about training people and seeing their confidence grow through practice and improvement," shares Ricardo
If you would like to reserve a spot on Saturdays during the free course or sign up for dedicated time with Ricardo, contact wellness@bucuti.com