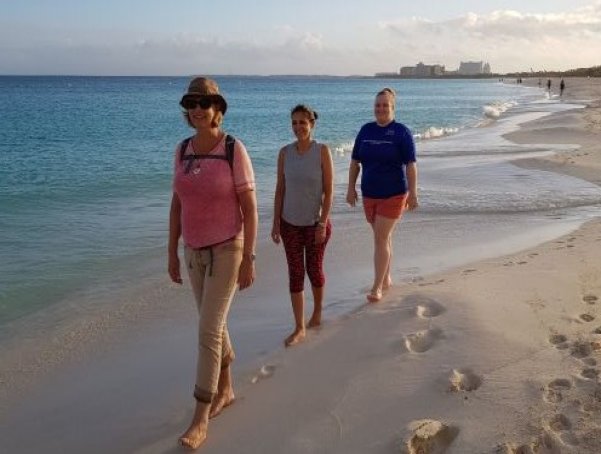 Many of us walk for the sole purpose of getting from one place to another. The practice of mindful walking is a pleasurable way to deepen your connection between body and earth. One can actually feel their body sinking more and more into deep relaxation with each step.
The Mindfulness Walk begins on beautiful Eagle Beach at Sunrise on Tuesday mornings with one of our experienced and trained teachers at a particularly lovely time of day, 6:30am with the colors of the sunrise surrounding the group.
The walk begins with a short meditation exercise to activate the senses and mindfulness exercise to introduce the theme of the walk.
Mindful, silent walking follows and comes to a close with a simple Gratitude Mindfulness Exercise.
WHAT DOES "MINDFULNESS" MEAN?
Mindfulness is our ability to be aware of what is going on both inside us and around us. It is the continuous awareness of our bodies, emotions, and thoughts.
WHY JOIN A MINDFULNESS WALK?
It connects you more deeply with the environment
It gets you out of your head
It allows you to commune with nature
It helps you get to know your body
It slows you down
It strengthens concentration
It increases your awareness of intention
It expands everyday mindfulness
It helps you connect with the present moment