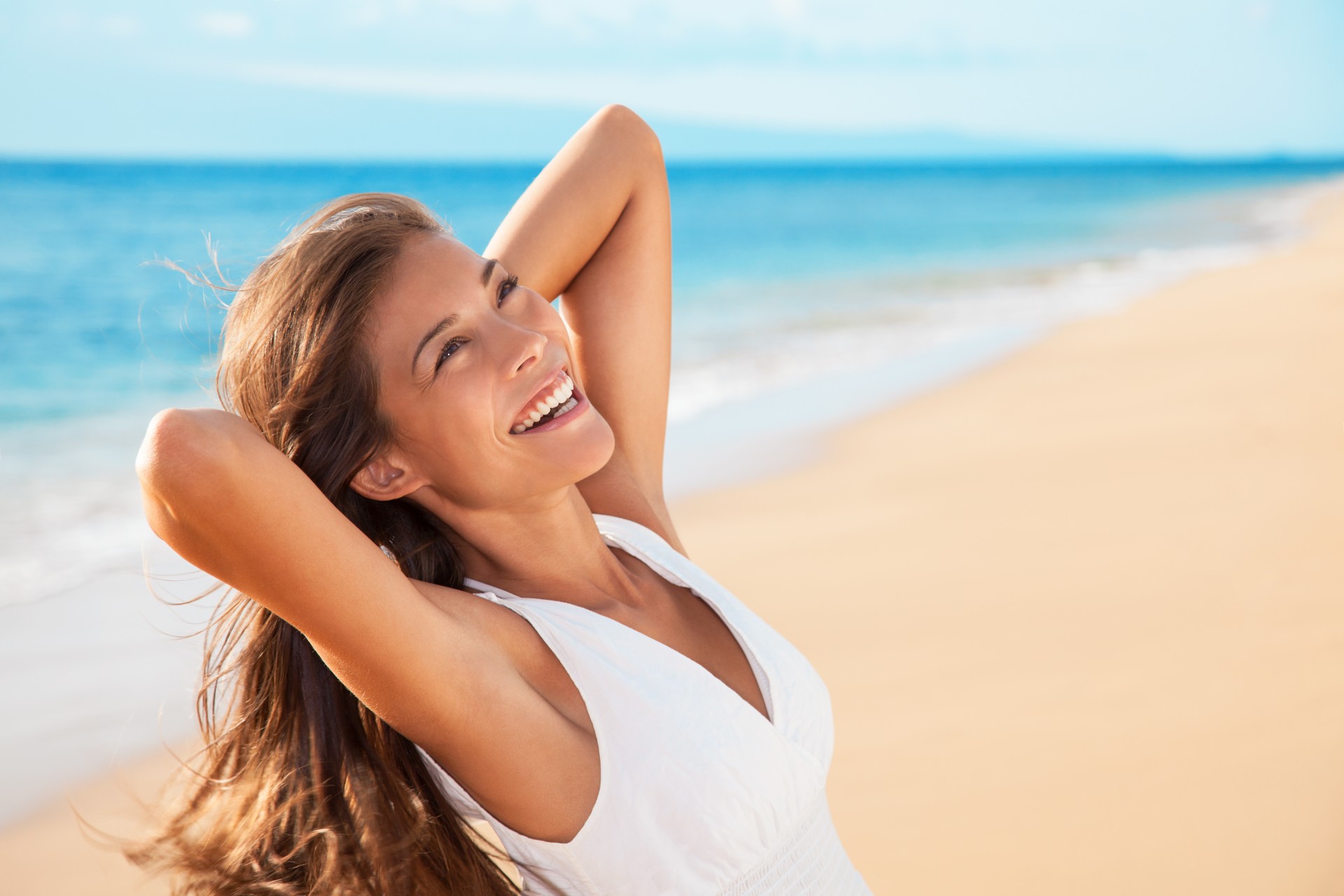 Discover the Healing Power of Nature at Bucuti & Tara
We have all experienced added stress this past year. While stress is a natural response to our modern lives, unmanaged stress can take a real toll on your physical and mental health.
At Bucuti & Tara, we invite you to make space for stress management, so your stressors don't start running your life. We invite you to discover how the nature all around us can be a gateway to relaxing, finding balance, and discovering joy.
Ocean Serenity
Did you know the beach works as a natural antidepressant?
The combination of inviting sunshine, soft sand and murmuring waves relaxes your mind and can directly affect your mood. Sunshine itself has been shown to make you happier, while the connection with nature also has a positive effect on feelings of depression and anxiety.
The gentle lapping of waves is proven to soothe the mind and the color blue is associated with feelings of calmness and peace.
Research shows that staring at the ocean changes the frequency of your brain waves putting you into a mild meditative state.
Palate-pleasing Wellness
Doesn't real food sound so much more appetizing than processed or refined food? Clean food including fresh fruit and vegetables, whole grains and lean meats help keep your hormones in balance. This leaves you feeling more energized, lets you sleep better and lowers mood swings.
Our Elements restaurant makes it easy to enjoy nourishing cuisine. The menu is filled with healthy options that allow you to enjoy the decadence of vacation dining while maintaining a healthy lifestyle. We use locally produced organic products, and portions are well-balanced and particularly suitable for a healthy lifestyle.

Complimentary Wellness Activities with Certified Wellness Specialists
Specialists in yoga, Pilates and Qi Gong work in harmony with the nature-filled surroundings, delivering effective holistic treatment, designed to restore and revitalize both mind and body. You can enjoy our free daily wellness classes led by highly experienced, certified instructors who will guide you in your health journey and help you to destress.
A Guide to the Best Wellness Activities and Events on the Island
Some of the world's most talented wellness instructors call Aruba home – and Bucuti & Tara has a direct link to all of them. Whether seeking reiki in a private hut on the beach, a sound bath next to the ocean, a full moon yoga session, a hike in nature at sunrise or one of many more, it's all possible and can easily be arranged. Every detail is taken care of by your personal Wellness Concierge, ensuring a completely hassle-free, restorative trip.

Wellness SpaTreatments
Our onsite Purun Spa offers an extensive menu of wellness spa treatments. Each harnesses our natural elements such as powdery white sand, aloe and even our homemade essential oils. Take of yourself with treatments designed to detoxify and relax body and mind and to relieve the daily stress, fatigue, and insomnia. These can easily be set up in advance of your stay or during your stay through your personal concierge.

Bucuti & Tara has all the ingredients for a perfect Wellness stay where you will come back from fully rested and with peace of mind.
We would love to help you make informed life changes that will last well beyond your stay and provide a questionnaire to help us better understand your goals in order to present an itinerary of options based on your preferences.
Contact our Wellness Concierge to arrange a perfect Wellness stay for you!