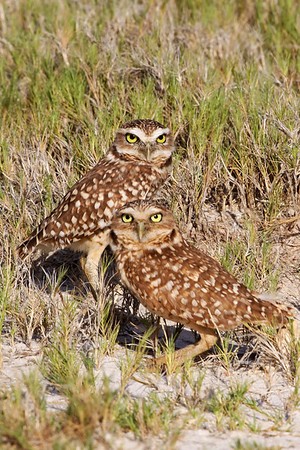 Protecting Aruba for World Wildlife Day 2021
Today, March 3, we join everyone across the globe to celebrate World Wildlife Day. While many think of Aruba for our dreamy beaches, delicious dining and fun under the sun, we're also home to some of nature's most stunning treasures.
On December 20, 2013, the United Nations General Assembly proclaimed March 3rd as the annual UN World Wildlife Day to celebrate and raise awareness of the world's wild animals and plants. The date commemorates the day in 1973 of the signing of the Convention on International Trade in Endangered Species of Wild Fauna and Flora.
Embracing the 2021 Theme
This year's theme for World Wildlife Day highlights "Forests and Livelihoods: Sustaining People and Planet." It focuses on the central role of forests, forest species and ecosystems services in sustaining the livelihoods of hundreds of millions of people globally. Particular attention is given to indigenous and local communities with historic ties to forested and forest-adjacent areas.
We're celebrating by focusing on Aruba's Arikok National Park. The idea for the island to have a national park originated in the late 1960s, however, it was only in 2000 that it was finally realized. Aruba's government designated an area of 20% of the Island to be a nature preserve, now known as Arikok National Park. Soon, the park will be extended to 25% to include additional important island ecosystems with most of the terrain consisting of xeric scrubland, commonly known as the desert areas found in Aruba.
Caring for our animal friends
Arikok is an important refuge to several endemic species, such as the Burrowing Owl (Shoco), Brown-throated Parakeet (prikichi) and Whiptail Lizard (Cododo). The establishment of Arikok has also prevented the extinction of the rare Cascabel rattlesnake found only in Aruba. The park is even home to seven bat species including the endangered Southern Long-nosed Bat. Insect-eating bats are essential to our ecosystem by helping control of insect population. This is just one example of how a species is key to maintaining the balance within an ecosystem to ensure its long-term sustainability.
In addition to Arikok being an essential asset to protecting and maintaining Aruba's ecosystems, it also conserves the island's culture and history within historical remains. Pre-Columbian Indian rock paintings are found in several caves within Arikok and the park's logo incorporates one of these paintings. Plantation sites with restored "Cunucu" houses tell us the island had an agricultural past, and gold mill ruins teach us the precious metal was once found on the island.
Bird Adventure Tour with Michiel Oversteegen
Observing nature is a great way to learn and appreciate. Bucuti & Tara has teamed with the island's leading seasoned birder and award-winning nature photographer, Michiel Oversteegen, to offer its exclusive Aruba Birdwatching & Nature Tour. Birders worldwide travel to Aruba specifically to have Oversteegen guide their birding. His professional photography work and vast Aruba birding and nature knowledge appears in National Geographic, major dailies including the Daily Mail, global scientific repositories including The Macaulay Library and eBird, and in site and field guide Birds of Aruba, Bonaire, and Curacao by Jeffrey and Alison Wells. A multi-linguist, the highly accommodating Oversteegen easily connects with many of Aruba's visitors who continuously praise his island knowledge and nature expertise. Consult our concierge team to reserve a seat in Michiel's jeep - it is a fun adventure!
On your next visit to Aruba, we hope you enjoy discovering more about the nature unique to our island home.