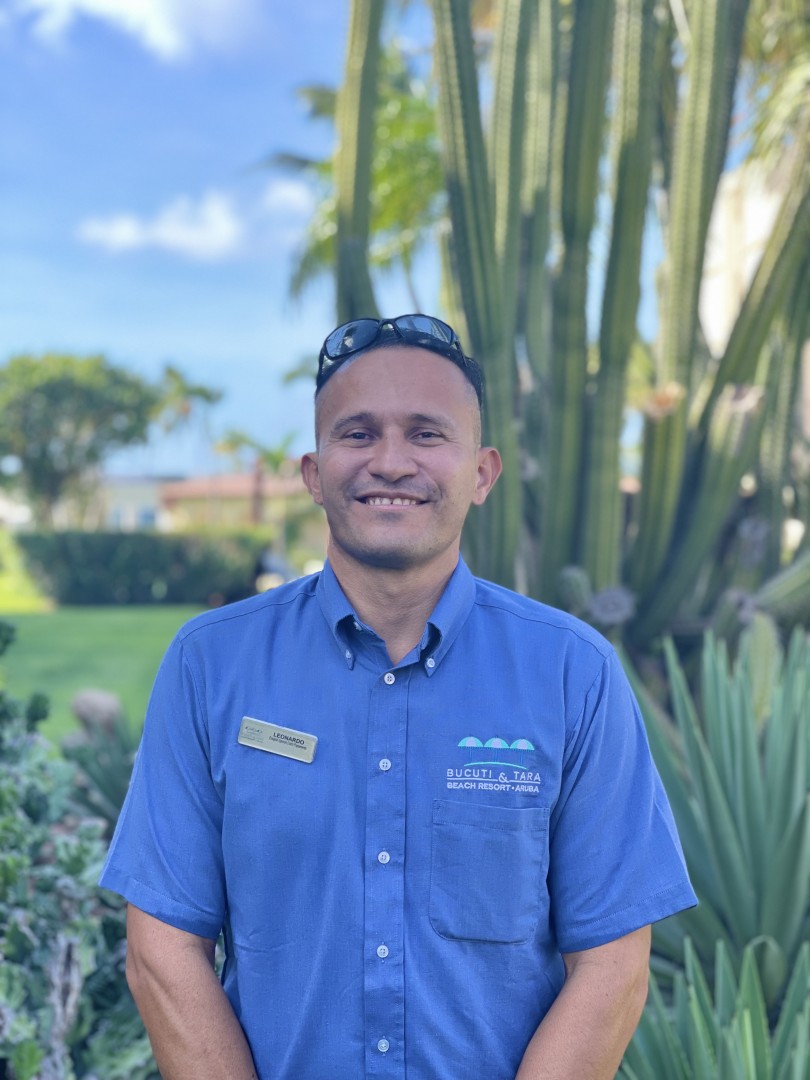 The grand finale of our blog series of Aruba Hotel & Tourism Association nominees, we proudly present our winning nominee for the Award of Excellence presented December 2nd, 2021.
While our guests may not have the opportunity to meet Senior Maintenance Technician Leonardo Fingal, he is a highly valued associate who works behind the scenes. Leo stands out not only for the excellence of his performance and work product but for simultaneously overcoming tremendous personal adversity.
A brain cancer survivor having had to learn to walk and talk again due to paralysis, Leonardo greets each day as a gift of opportunity, both in his personal and work life. No task is too dull, unimportant, or undesirable to Leo – he takes them on with equal verve.
Beginning his career at Bucuti & Tara as a houseman, he was promoted to Jr. Maintenance Technician quickly after demonstrating his ability as a problem solver to repair and maintain, despite being outside his direct scope of work.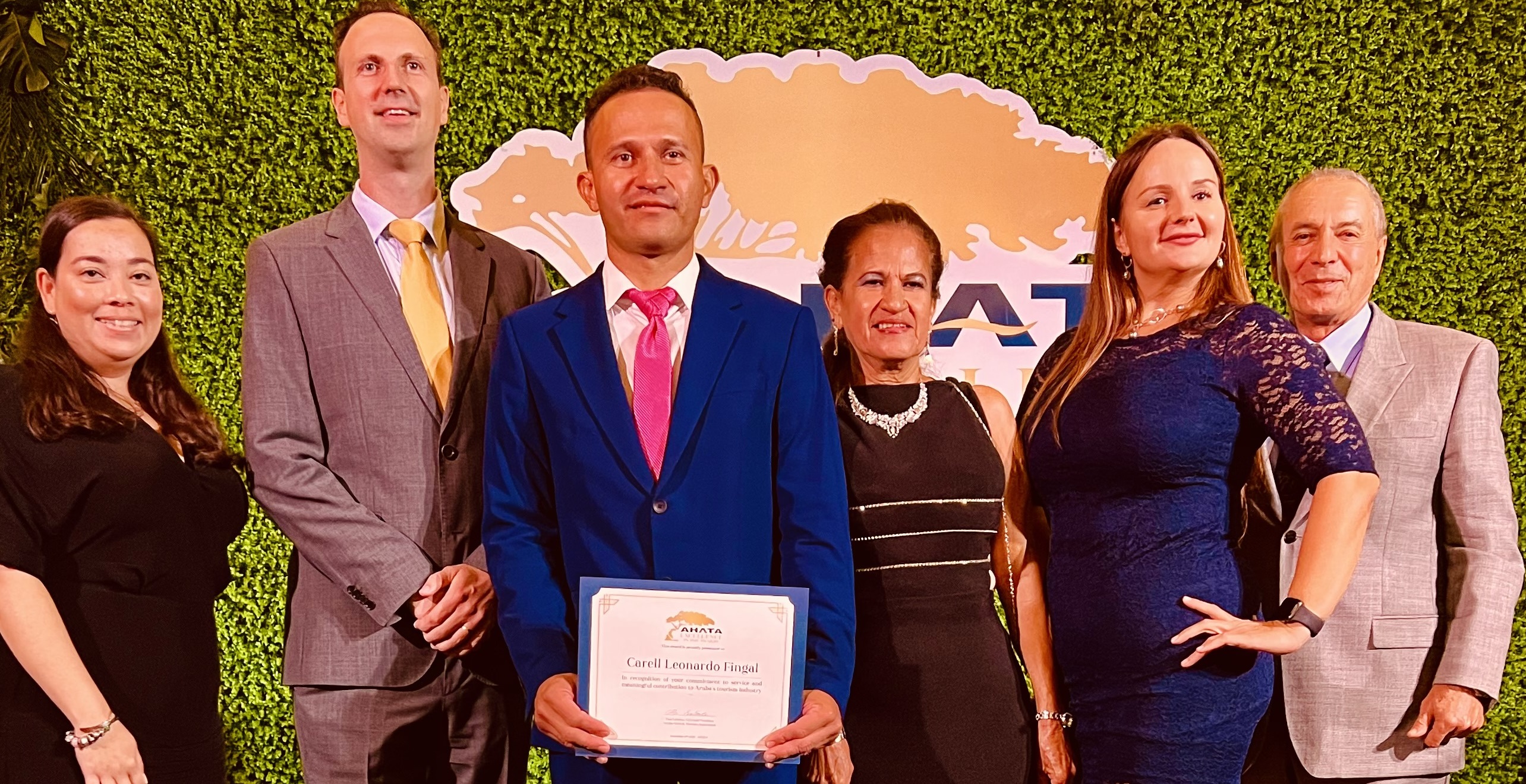 Leading by example and establishing his value through initiative, Leo was quickly promoted again to Senior Maintenance Technician.
Leo is detail-oriented and loves to learn new skills which create enthusiasm for improvement amongst his team. Bucuti & Tara's Director of Engineering shares: "Leonardo never takes a lunch break until after all rooms for the day are checked, and he encourages others to do the same by his example. Leo takes pride in completing each task well. Knowing that he did the best he could for the day gives him peace of mind and deep satisfaction."
In addition to excelling in his work role, he equally contributes to his community. Leo provides personal resources towards the spay and neuter of cats in his wider neighborhood to reduce their suffering due to overpopulation. After that, he provides food and water to ensure their quality of life.
Leo's relentless quest for quality, his stewardship, and his initiative earned his team's nomination as Bucuti & Tara Beach Resort's candidate for the Aruba Hotel & Tourism Association Award for Excellence. We feel so fortunate Leo is part of our team.