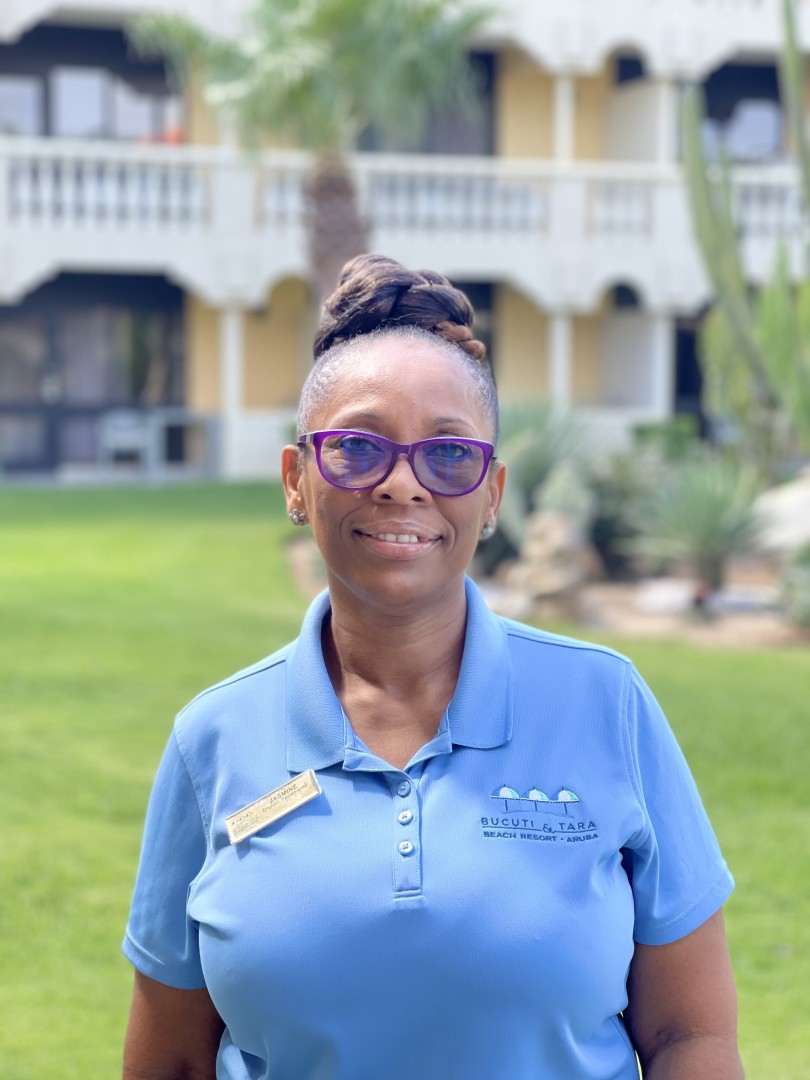 Over the next week we will proudly present our resort nominees for the Aruba Hotel & Tourism Association's Excellence Award to be presented next week.
Today's nominee is Jasmine Miller, a leader within our housekeeping department.
While Jasmine's day is scheduled to begin at 8:30 am, the front desk associates are always happy to greet her at 7 am on a typical day. They report she has 'saved-the-day' on several occasions when mishaps and guest requests needed urgent attention and she can always be depended upon to manage them.
Jasmine's commitment to cleanliness and dedication to producing quality work outcomes lifted her to become the housekeeping trainer for new associates. Our executive housekeeper shares: "When a new cleaning technology or procedure is introduced to the team, Jasmine presses to receive it in writing so she can study it at home. She returns with excellent questions which help us all perfect the process. As a team leader, I cannot wish for more than that."
Her team members are equally impressed with Jasmine's contribution. "If I am having a tough day, Jasmine can be relied on to spend some moments with me, delivering encouraging and often humorous words, and we are soon laughing and moving forward. She brings sunshine on a cloudy day"
A typical guest review in Jasmine's section will read: "Our room was always sparkling clean and the friendly Jasmine always took wonderful care of us…"
Jasmine's hard work, focus, initiative, and creativity earned her a nomination by her department as Bucuti & Tara Beach Resort's candidate for the Aruba Hotel & Tourism Association Award for Excellence and we are so proud to have her as a team member.