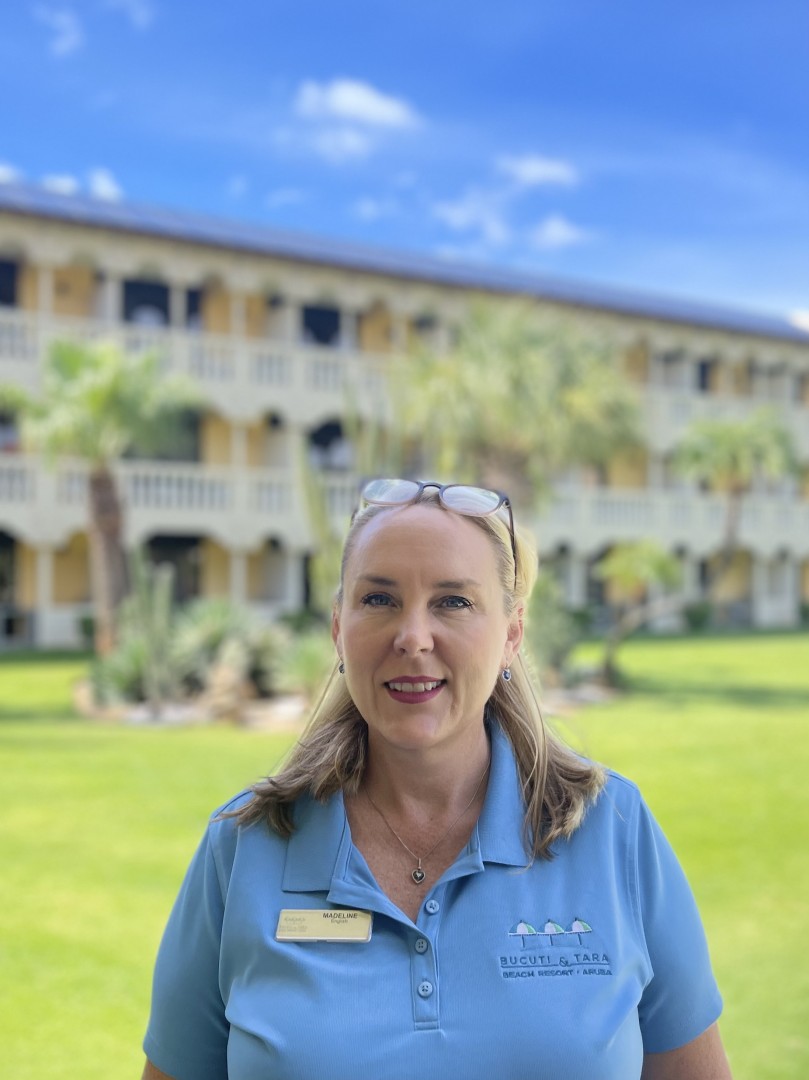 We proudly present our second of four resort nominees for the Aruba Hotel & Tourism Association's Excellence Award to be presented this week.
Bucuti & Tara Front Office Manager nominated Madeline Fernandez for the AHATA Award for Excellence with a submission that began "Madi has been working for Bucuti & Tara for 11 years and is not only our best concierge but in my view, the best concierge in Aruba."
Madeline makes a point to remain the expert on everything Aruba and is the resource we all turn to when we need to know the best quality experience for guests dining, activities, and transportation. "Madi is always looking for ways to improve the level of service. She provides sales training for the concierge team and finds ways to keep the team enthusiastic and motivated by creating a board in the backoffice to display guest letters of appreciation" Letters for Madeline are plentiful, with one of gratitude from guests who were ill and Madi went grocery shopping for them. Letters come from far and wide including invitations to family weddings or thanks for assisting in creating the dream honeymoon experience to be remembered for a lifetime.
Beyond her exceptional performance as a concierge, Madeline serves as the resort union representative and skillfully guides both staff and management to a harmonious existence, delivering to needs all around. She also is an enthusiastic contributor to the resorts sustainability culture, always attending beach clean-ups that fall on her regular day off during the week and by finding creative ways to recycle and reuse by repurposing the bubble wrap our water canteens come in to wrap souvenir Champagne flutes.
The front office team was unanimous in choosing Madeline for their AHATA excellence award nominee and we all agree with their choice.