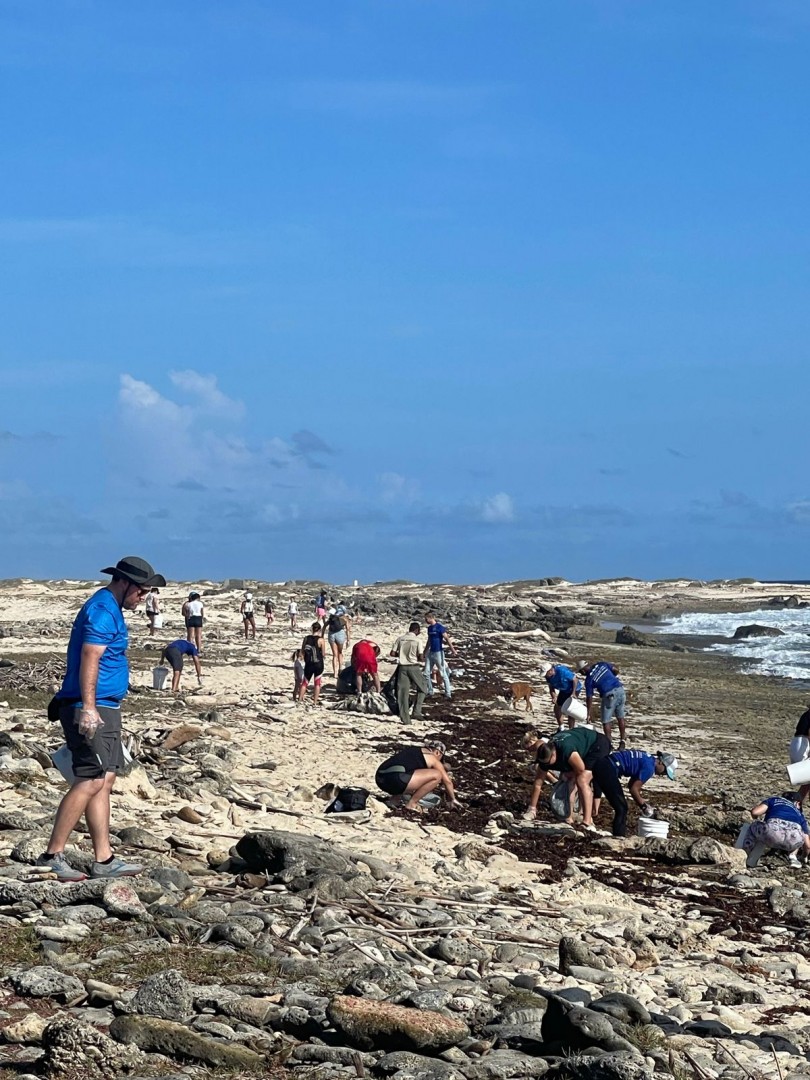 Celebrating International Coastal Clean-up Day on Sept. 17, 2022, our resort amassed more than 100 volunteers to join the global community in Fighting for Trash Free Seas®. Leading the world effort is the Ocean Conservancy.
Bucuti & Tara guests joined our resort staff and their families and friends, Park Arikok staff, and more than 60 students from the University of Aruba and International School. All came together at Dunes Beach behind the California Lighthouse for the effort.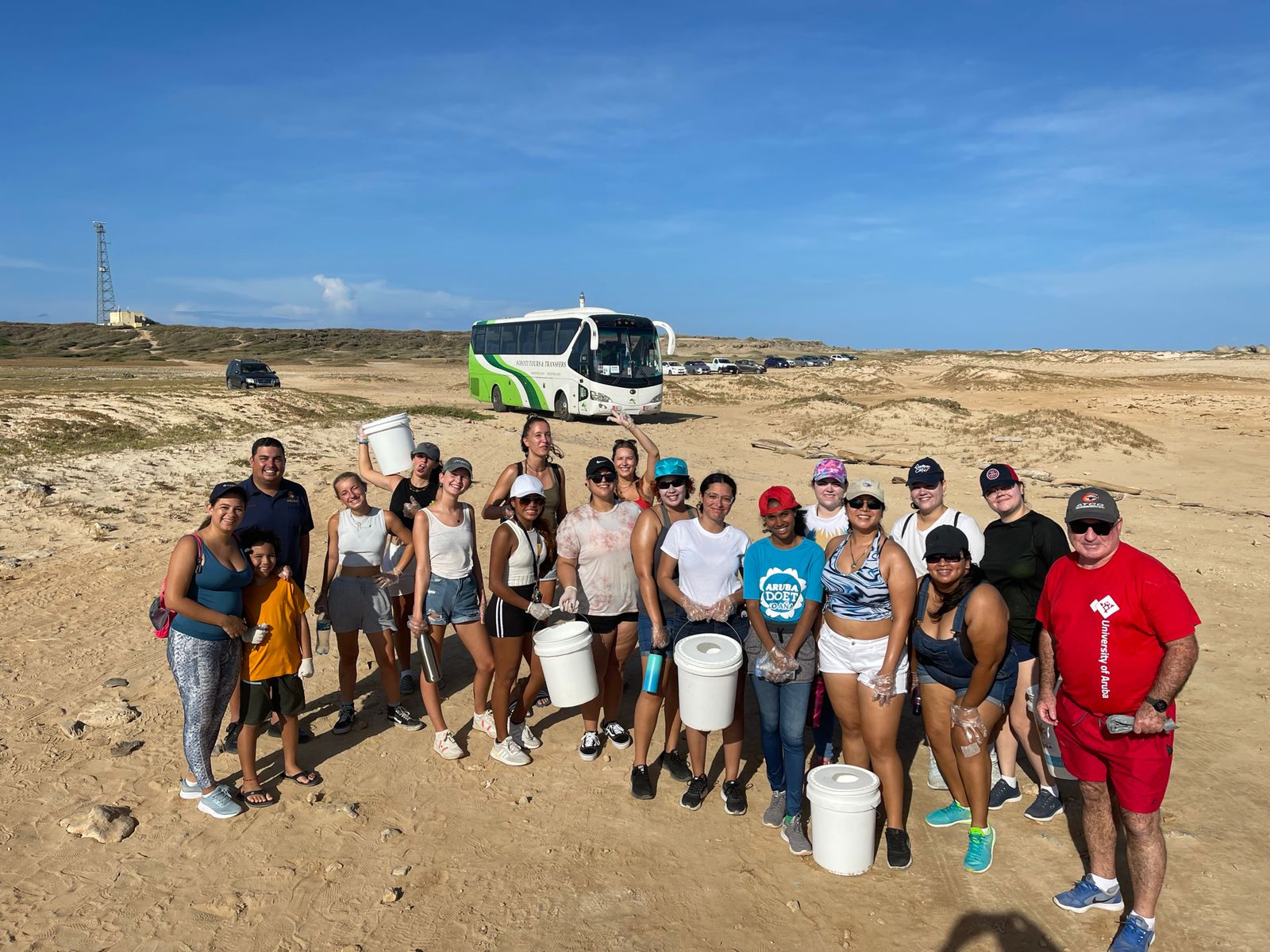 This year's collected debris doubled what was gathered in 2021 during the International Coastal Cleanup® Day at Arashi beach. Project partner Park Arikok graciously hauled away two huge trucks filled with the shoreline debris.
The collaborative effort lead by our Chief Engineer, Dagmara Avanindra also included transportation, food and drinks, and supplies. Fofoti donated a comfortable air-conditioned bus. Bucuti & Tara Executive Chef Alex and the Elements restaurant staff prepared sandwiches for everyone. Team members also provided ice water, guidance along the beach, and made sure participants had buckets and gloves during the cleanup.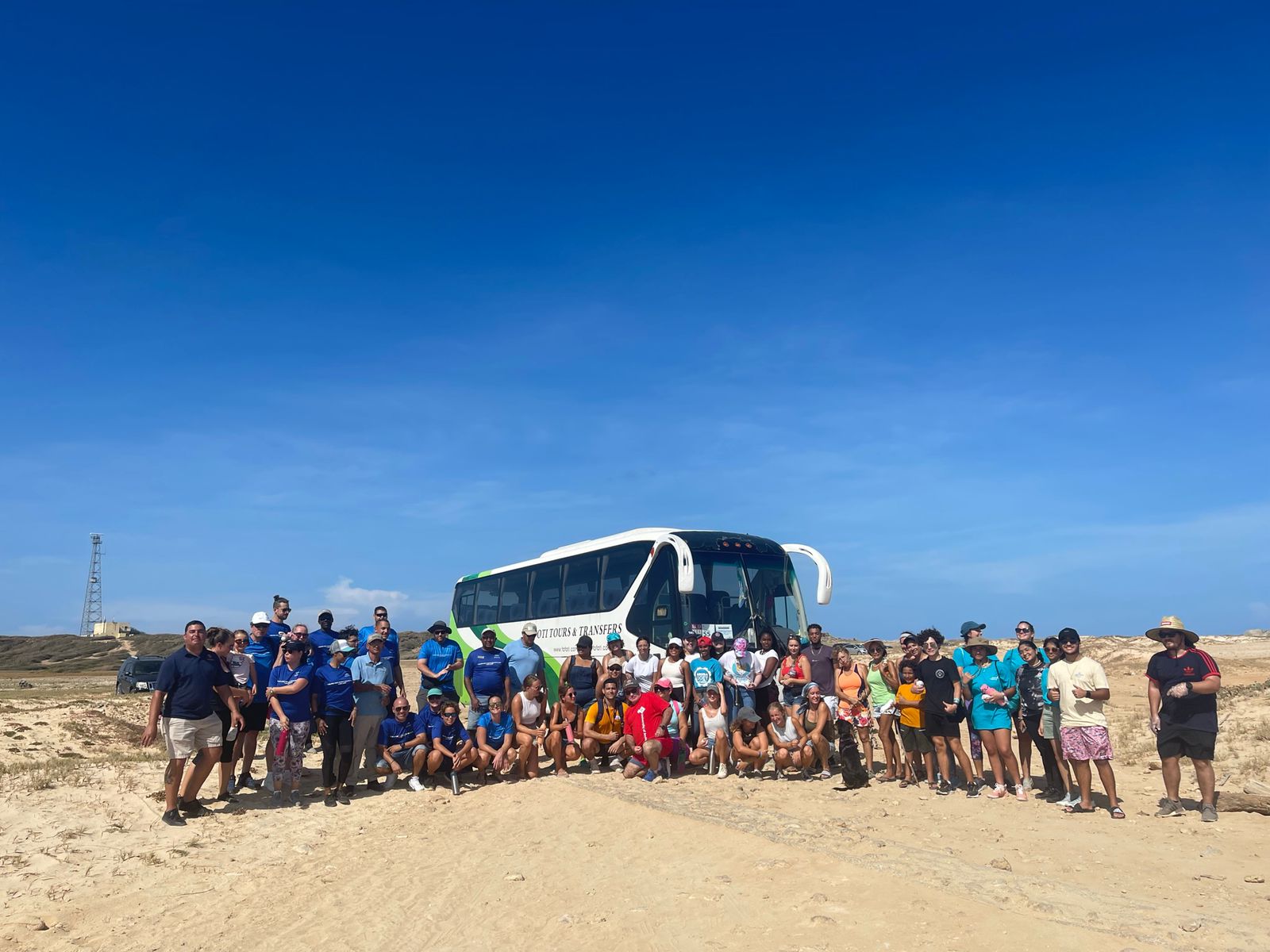 Dunes Beach, protected by Park Arikok, is a popular nesting place for vulnerable sea turtles. During this year's beach cleanup, there were three turtle nests. By removing debris and relocating driftwood further from the coastline, hatchlings taking their first steps will have a better passage to sea.
"Plastic debris, in particular, is now found at every level of the sea from shoreline to seabed. While Aruba has banned single-use plastic, this global issue continues to threaten the island's delicate sea life," shares participant Ewald Biemans, Owner/CEO of Bucuti & Tara Beach Resort, Aruba. "Bucuti & Tara supplements this annual global coastal beach cleanup with monthly beach cleanups that bring together guests and staff to keep the resort's stretch of Eagle Beach safe and pristine."