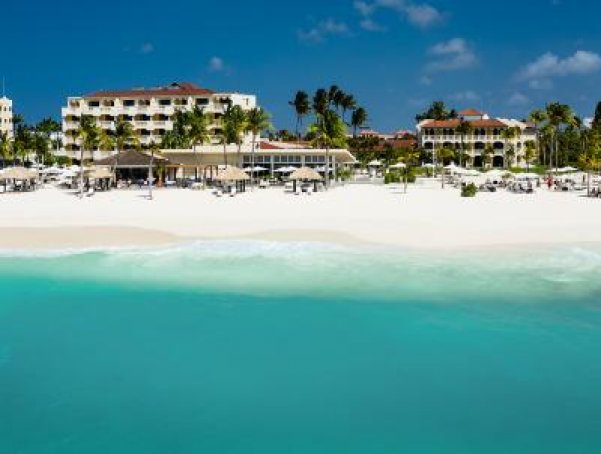 Here at Bucuti and Tara Beach Resorts, we appreciate that we have something special…a sublimely beautiful location unlike anywhere else in the world. This puts us in the position of being part of some of the most memorable moments in the lives of our guests, the majority of whom are couples celebrating the joy of togetherness here in Aruba.
We are continually evolving our offerings in order to deliver the ultimate resort experience that couples, and our other adult guests, seek when visiting Aruba. As part of these efforts, we have decided to implement a "no children" policy as of December 23, 2010. Though we don't regularly have many reservations requests involving guests under 18 years of age, we feel that adopting this policy is important in order to ensure that we are providing the tranquil, relaxing setting our guests have come to expect at Bucuti.
There was a point in time when we tried being everything to everyone in order to accommodate many different types of guests. And there are some resorts out there that do an excellent job at this. But, because of our small size, intimate atmosphere and lack of "family friendly" activities, it didn't take long to figure out that a large segment of our guests had chosen Bucuti specifically for its romantic setting. And no matter if they were honeymooners, empty nesters or couples who had left the kids behind, these guests relished the peaceful lapping of the sea and the uninterrupted lounging in the sun…activities that can easily be disrupted by splashing in the pool and rambunctious games in the sand.
Our new "no children" policy solidifies our dedication to creating a sanctuary where our guests can escape from the daily grind while basking in the warm Aruba breeze, taking in our awe-inspiring sunsets and, most importantly, enjoying the company of one another.
The pitter patter of little feet is something you'll never hear at Bucuti and Tara Beach Resorts, and we hope you appreciate our efforts at creating an exceptional adults-only Caribbean experience.
Ewald Biemans
Your Host