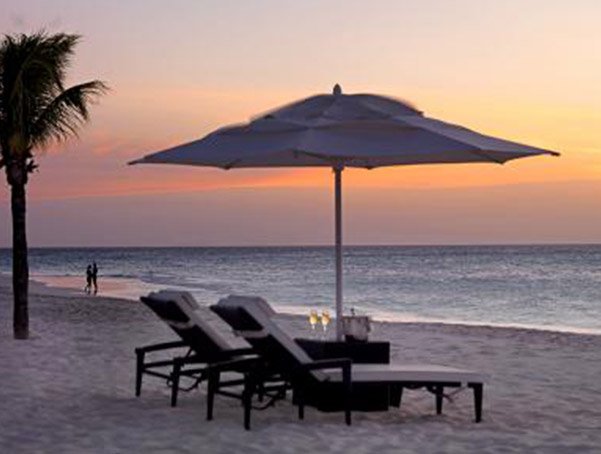 As the only boutique-style beach resort in Aruba that caters exclusively to adults we are able to perfect the tranquil vacation experience our guests are seeking. While we haven't always been adults-only, we believe that at heart Bucuti has always been a haven for couples and like many of the decisions we've made here, the transition to an adults-only policy came based on the feedback provided by our loyal guests.
At one time the resort was open to guests of all ages. Despite advising guests that we did not have facilities that catered to children, and recommending a hotel that would meet their expectations, we occasionally had a family that would join us. While the children were able to enjoy their beach time, the overall environment that was evolving here was much more conducive to adults, particularly honeymooners and empty-nesters. This is when we realized that we needed to differentiate ourselves as a product and adjust our practices to service the majority of our guests.
Since making the transition in December 2010 we've had a positive response. Our honeymoon offerings have grown exponentially because we have made a concerted effort to provide couples with an experience they will treasure for years to come. Bucuti is a place where people come to relax and reconnect and this policy has enabled us to truly focus on being an environment where that is possible.
Like any transition, the change in policy was not without some difficulties, but we ultimately believe it was the right decision for us and for all potential guests. It simply allowed us to promise and deliver a certain environment making it clear what we are and sometimes more importantly what we are not.
What guests may notice is that there may be children on the beach at times. While no children are permitted as guests at Bucuti the beaches of Aruba are public and therefore open to all.
There are many hotel options here on the beautiful island of Aruba, but only one that's focus is creating a peaceful romantic environment exclusively for beach vacations for adults. We are proud to be different and look forward to being a part of many couples' love stories for years to come.