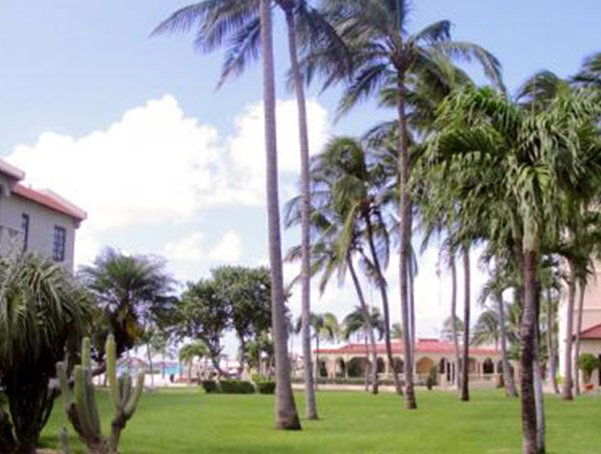 Surprises can be great, but no one likes surprises when it comes to bills at the end of a wonderful experience. We recognize that a honeymoon or vacation is a financial commitment and want to be very clear about the services and accommodations one can expect when arriving at Bucuti. Most hotels will quote rates without taxes and fees, in order to appear less expensive, and then add large fees at check-out. We believe that this practice can lead to guests ending their vacation with disappointment. So, we decided to structure our rates differently and include all taxes, fees, and local calls. In addition, our rates include full American Breakfast Buffet daily, free WiFi across the whole property, and the use of a Netbook in each room.
The free Netbooks for your rooms have Skype installed, so you can save on long distance charges. You can email, Facebook and make VoIP calls at your leisure and in complete privacy. A printer is available at a special desk in Tara Lounge for your complimentary use. As we have the in-room netbooks and the business nook in the Tara Lounge, we have now closed our Business Center.
We aim to offer our guests a stress-free vacation, and our rate strategy is no exception. We have carefully priced our product to allow us to reinvest in the property for maintenance and consistent improvement and have managed to avoid large increases in rates over the last 25 years. Our environmental practices have saved us from the need to drastically increase rates or add energy surcharges.
It is because of this careful pricing and management of our property that we have been able to become an award-winning and certified environmentally friendly resort. In fact just within this past year we have been able to complete a renovation of every room and suite, resulting in a refreshed, contemporary look and a decrease in the resort's environmental impact. Contrary to many other resorts with wild swings in rates and occupancy we have maintained an even keel and that has allowed us to weather the worst recessions over the last 25 years and continue to offer a quality resort to our valued guests.
When you check out at Bucuti & Tara there are no surprises, because we charge the same inclusive rate we quoted at the time you made the reservation. And when you book your return stay, you can expect us to have made every attempt to avoid dramatic increases in rate.
As always we welcome any feedback you may have on this topic and encourage you to contact us with any questions