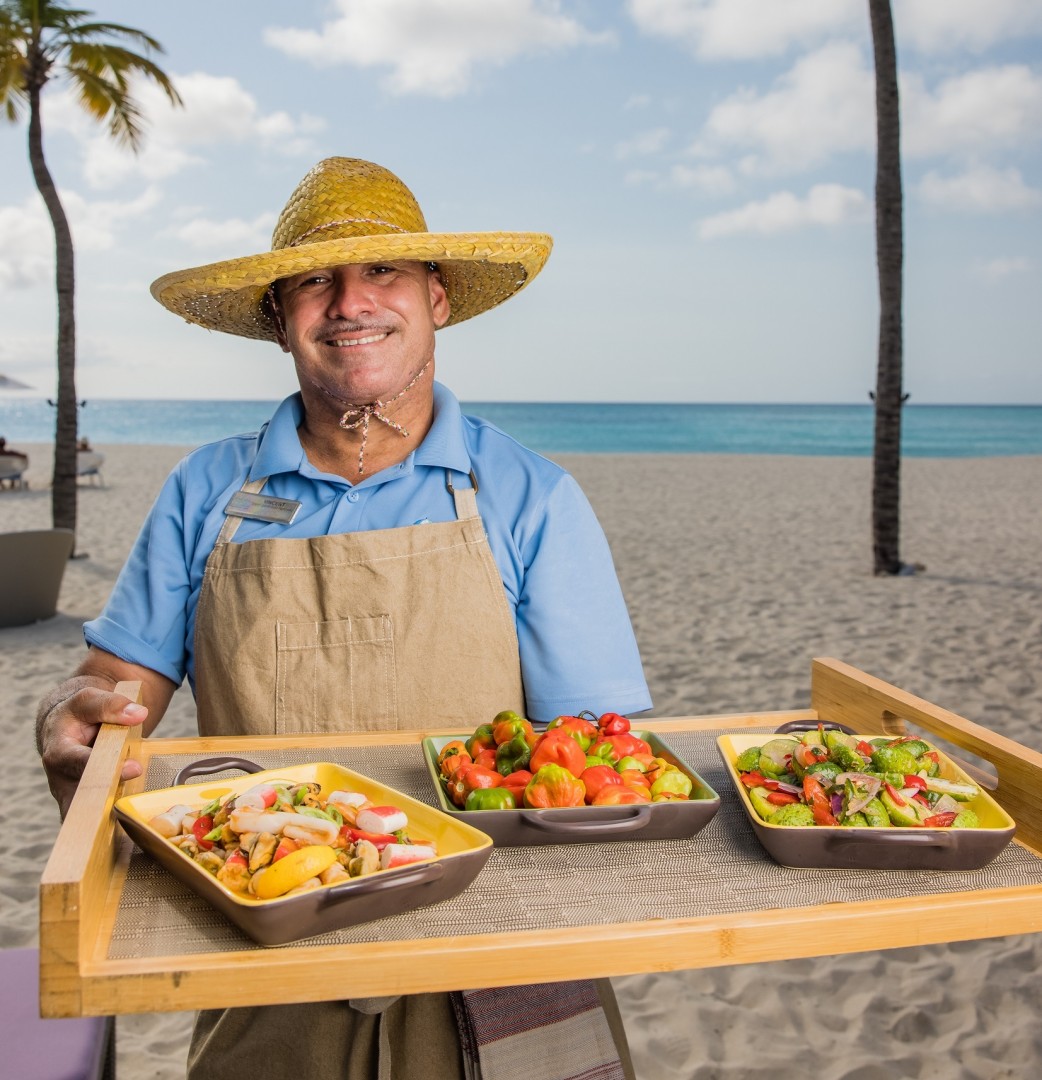 When locals love it, you know it is good! Enjoying enormous popularity with both Arubans and guests, alike, Elements Restaurant recently introduced its Authentic Aruban & Caribbean buffet as an additional lunch option, Mondays through Saturdays.
The rotating menu abounds with traditional favorites. Savory selections include local cornbread, polenta sticks, plantains, corn patties, Aruban ceviche, seafood salad, sulz, pickled pork, blood sausage, cucumber or papaya stoba, beef or chicken stews, fish or chicken soup, jerk chicken, Caribbean seafood paella, and a pasta station. Be sure to save room for dessert featuring flan, cashew cake, fruit cake, and more.
"Our Elements Restaurant team is incredibly diverse, and our buffet assortment the collective heritage. Besides our traditional local dishes made by our Aruban chefs and cooks, we also offer various Caribbean dishes created by our Jamaican, Dominican, Haitian, Colombian, and Venezuelan chefs and cooks. Each chef or cook concentrates on making an authentic dish from their region and highlighting their favorite family meals they remember Mom making," Chef Marc Giesbers explains. "It is also important to us to support our local farmers as much as possible. The daily menu rotates to include ingredients that are in season, and we source as much as we can locally or from nearby regions."
What to try: Dip your Pan Bati, similar to a pancake and served in a bread dish, into one of our Aruban soups, called stoba. They are quite hearty, deliciously seasoned, and often served as a main course during a family meal.