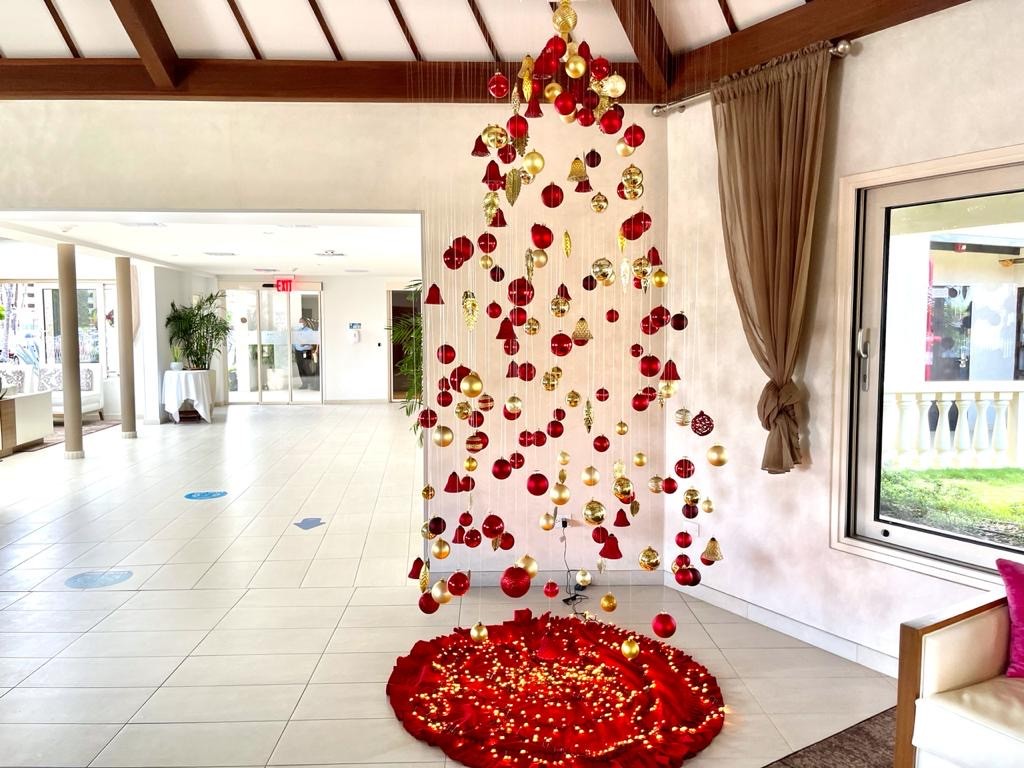 Our guests this week have been full of cheer and smiles watching our team create and adorn the resort with beautiful holiday décor hand made from repurposed furniture and other recycled and reused materials.
"We opt to reforest the globe instead of depriving it of precious living, breathing trees" explains owner/CEO Ewald Biemans. "For example, in Aruba, all Christmas trees are shipped thousands of miles, burning fossil fuels in the transportation and heating the planet along the way."
Christmas trees require about 5 years to grow to minimum size and require substantial amounts of water and poisoning fertilizers. Typically, they provide adornment for only a three-week period and these oxygen-producing beauties are then discarded. Our view is that the damage exceeds the benefit – and alternatives are possible. Bucuti & Tara would like to see our island destination collectively choose the sustainable route and show that our guests understand our intentions and react with appreciation for the creative and festive solutions we have implemented in effort to maintain Aruba's health and beauty for generations.
Bucuti and Tara has proudly chosen to preserve our natural environment for future generations and have achieved Carbon Neutral certification. We have been recognized this month by the United Nations with their Climate Action Awards. See the ceremony here.