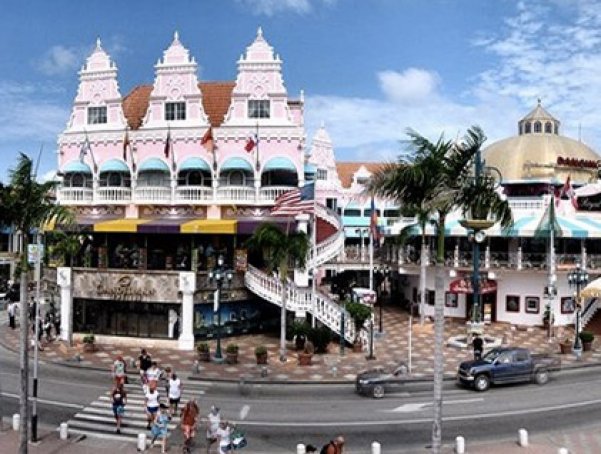 We often receive questions from our guests regarding attire here at Bucuti and Aruba in general. Like most destinations, there is a time and place for everything ranging from bathing suits to business suits. So, here are a few pointers on dressing up or down throughout your stay.
At Bucuti, we strive to create an experience that is both casual and chic. Therefore, after taking in the sun at the beach or pool, we encourage guests to wear an appropriate cover-up and shoes when walking around our lobbies, restaurants and bars. We also suggest guests apply this same principle when going into town or the local supermarket and note that wet bathing suits are not permitted to be worn when taking public transportation. There's certainly no need to dress to the "nines" during the day in Aruba. Appropriate attire includes shorts and shirt, casual slacks or a sundress.
As you will find out, Aruba has an array of unique and delightful culinary experiences and venues. This brings us to evening attire. The ladies will want to pack an "island chic" dress or comfortable long pants for dining out and don't forget a light wrap for the island breeze. While coats and ties are generally only required when meeting high government officials, men should plan on bringing a collared shirt and dress slacks to wear to some of our finer restaurants. Dress shorts are appropriate at most restaurants on the island as well. At our own restaurant at the beach, we describe our dress code as "casual elegance" in the evening. In casinos, casual clothes are the norm. Do keep in mind that the air-conditioning tends to be kept cold inside casinos.
Our beaches are all public beaches, and we get a variety of visitors from around the world. Europeans are quite comfortable with topless sunbathing, and occasionally will do so on our beach. We allow topless sunbathing on our hotel beach but do not allow it at the bar, restaurant or around the pool, as the pool is adjacent to the all-glass restaurant and some of our guests in the past were not pleased with the view of topless sunbathing while having a meal. Same as we do not allow shirtless people to enter the restaurant. Nude sunbathing is not legal on Aruba.
When in doubt about what to wear always feel free to contact one of our concierge team and they will happily provide you with details of a particular restaurant or activity and the appropriate attire.