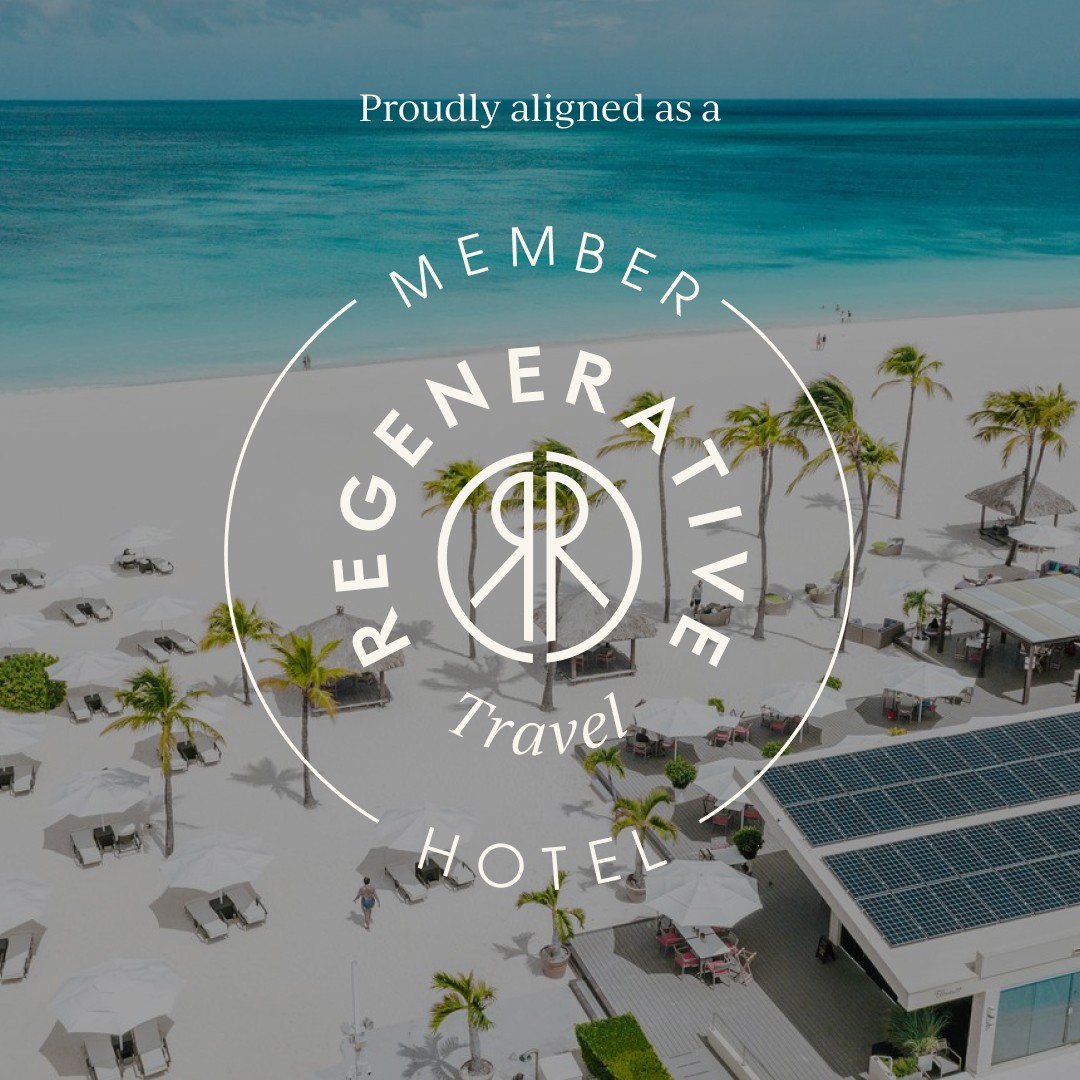 Bucuti & Tara Beach Resort Joins Regenerative Travel: Transforming the Future of Regenerative Tourism

We are thrilled to announce that Bucuti & Tara Beach Resort has become a proud member of Regenerative Travel, a marketplace and association that unites travel industry stakeholders committed to positive change. This collaboration brings together hotels, travel agents, DMCs, and tour operators, fostering collaboration and synergy among these key players to drive a regenerative tourism industry.

For us, becoming a part of Regenerative Travel signifies a significant step forward in creating a regenerative tourism industry. We are proud to align ourselves with this esteemed community, as it exemplifies our core values and principles. Together with our fellow members, we are committed to offering immersive experiences that honor and benefit local communities, ecosystems, and cultures.

Our resort celebrates community harmony and responsible luxury, providing a range of diverse activities, wellness retreats, and immersive adventures. For over three decades, we have pioneered sustainable tourism and environmental stewardship, showing that luxury travel and sustainability can coexist harmoniously through regenerative practices.

Our commitment to creating a regenerative impact is unwavering. We strive to go beyond our Carbon Neutral status and become carbon negative by implementing reforestation efforts within our preserve. By actively engaging with the community, we make a difference through initiatives like spay and neuter clinics and Pack for a Purpose, supporting abandoned pets and children in need.

Together with Regenerative Travel, we are excited to embark on a journey of transformative travel experiences that leave a positive footprint on our planet and empower the communities we touch. Join us in shaping the future of travel—one that rejuvenates, restores, and regenerates our world.