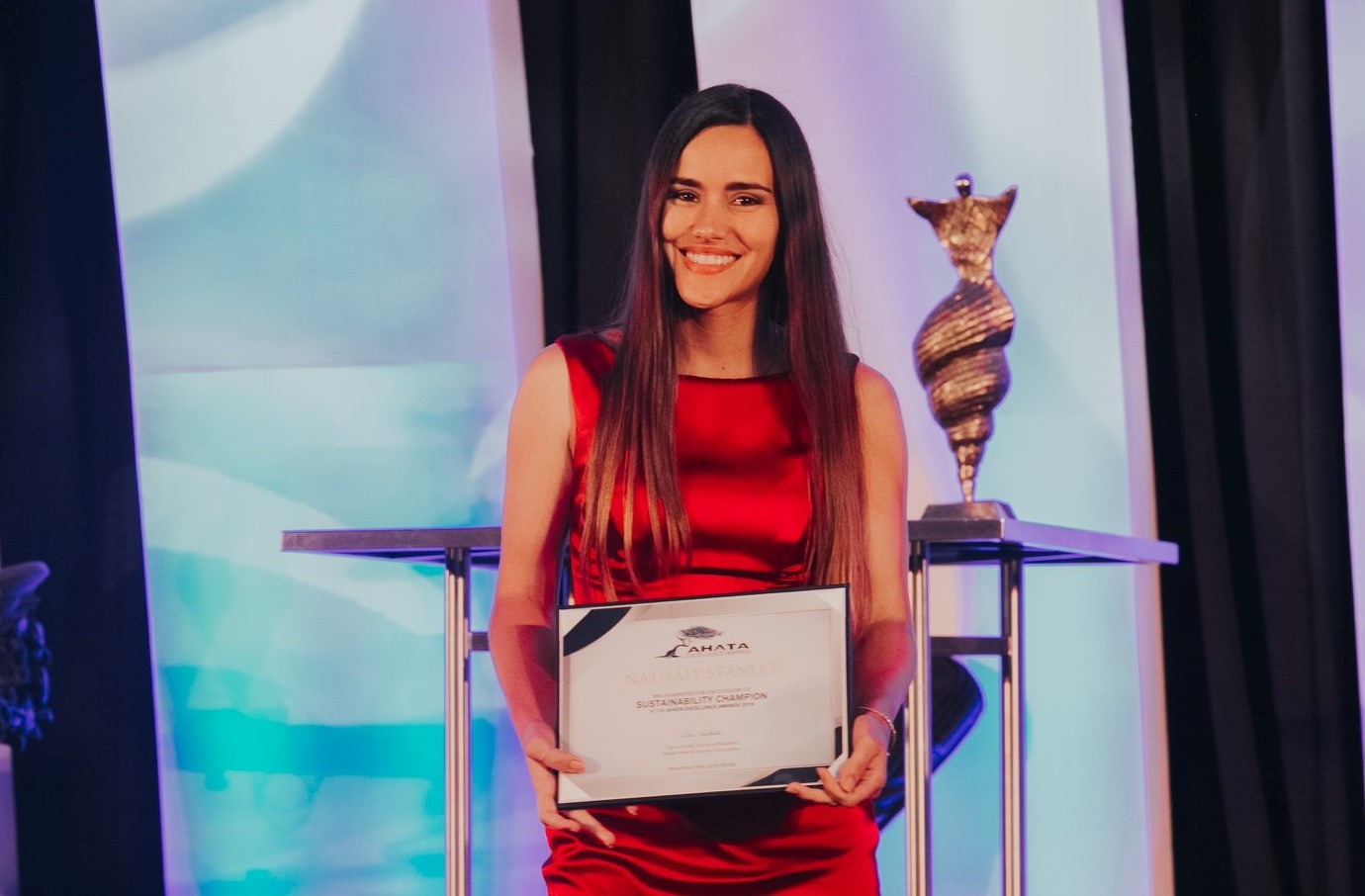 One day was simply not enough to celebrate the achievements of the women making a difference through their leadership at Bucuti & Tara Beach Resort.
Therefore we have decided to introduce you to a member of our leadership team each day this week, recognizing their contributions and achievements that make us all so proud to have them on our team.
Today we have the pleasure of introducing you to our Sustainability Manager, Nathaly Stanley. Raised in Aruba with both parents working in Tourism, an education in hospitality was a natural choice. Following her bachelor's degree earned at the University of Aruba, Nathaly pursued a second bachelor's degree in Environmental Studies at the University of Central Florida, to satisfy her profound interest in nature and wildlife.
While Nathaly's first experience at Bucuti & Tara was in 2009, while completing an internship in sustainable tourism, her full-time position as Sustainability and Certifications Manager began in October of 2016. Prior to returning to Bucuti & Tara, Nathaly conducted research with Aruba's nonprofit organization, Turtugaruba, studying the endangered sea turtles that nest on-island; she shadowed a marine biologist working to protect sea turtles in Florida; worked at the Aruba Animal Shelter and has held several other positions where she could implement sustainable solutions. Speaking about her current role: "I could not have landed a better job, because I can pursue my passion and put into practice all the knowledge my education provided from both degrees."
Nathaly's contributions and accomplishments include:
- 2017 Nominated as Young Professional of the Year for the Aruba Hotel & Tourism Association Excellence Awards
- 2018 Winner of the Sustainability Champion of the Year - Aruba Hotel & Tourism Association Excellence Awards
Her department provided leadership to the team and contributed to:
- 2018 Certification as the Caribbean's first Carbon Neutral Hotel
- 2019 World Travel and Tourism Council Climate Action Award
- 2020 Recertification and upgrade from LEED Silver to LEED Gold
- 2020 United Nations Global Climate Action Award
During her free time, Nathaly can be at the gym excelling in Crossfit where she is ranked number 3.